2+2 tertiary programme in S.Korea mooted for MARA students - Rina

Last Update: 09/10/2019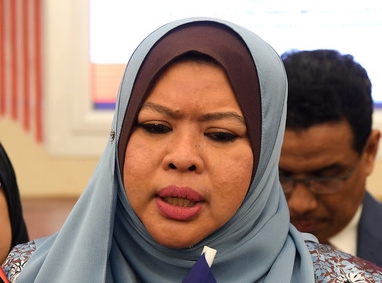 PUTRAJAYA, Oct 9 -- The Rural Development Ministry is considering the 2+2 programme to increase the number of Majlis Amanah Rakyat (MARA) sponsored students to pursue their tertiary studies in South Korea beginning next year.
It's minister Datuk Seri Rina Mohd Harun said under this concept, which consists of two years (of study) in Malaysia and the remaining years in South Korea, Malaysian students will be exposed to the Korean language, culture and diet, in addition to their field of study.
The suggestion to increase the number of Mara sponsored students through 2+2 study concept was mooted after the success of Malaysian students gaining entry into the Japanese employment market, she told reporters after the ministry's monthly gathering here today.
"This will help our students adapt to challenges while being in South Korea," she added.
As a start, Rina said discussions have begun with the management of Hanyang University and Ehwa Woman's University in Seoul, respectively, to increase the number of Mara-sponsored students there.
"About 57 out of 285 Mara-sponsored students in Japan have been offered jobs there despite not graduating yet, and we hope there would be a same approach in our cooperation with Korea," she said.
-- BERNAMA