Concerns raised at Cabinet meeting over Sultan Mizan's complaint about RM5 billion bonds

Last Update: 09/10/2019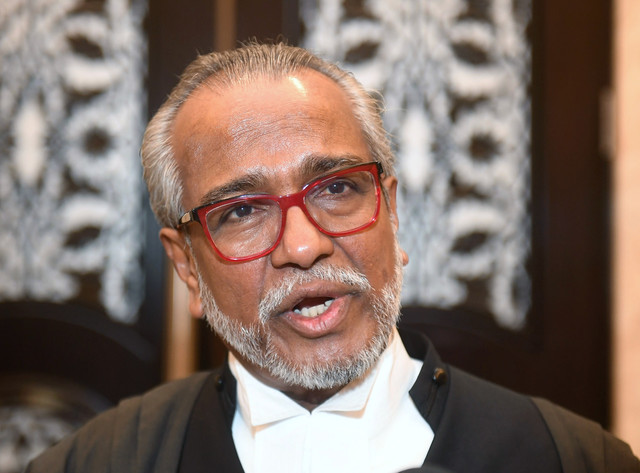 KUALA LUMPUR, Oct 9 -- The Cabinet, in one of its meetings, raised concerns about the then Yang Di-Pertuan Agong Sultan Mizan Zainal Abidin's complaint about the Terengganu Investment Authority Berhad (TIA) Islamic Medium Term Notes (IMTN) RM5 billion bonds issuance, the High Court was told today.
This was disclosed by Tan Sri Muhammad Shafee Abdullah, the defence counsel for Datuk Seri Najib Tun Razak on the 19th day of the former premier's trial involving 1MDB funds.
Muhammad Shafee was referring to the minutes of Cabinet meeting in June 2009 to the former chief executive officer of 1Malaysia Development Berhad (1MDB), Datuk Shahrol Azral Ibrahim Halmi, 49, who was the ninth prosecution witness.
He said the meeting was chaired by Tan Sri Muhyiddin Yassin as Najib was in Korea for an official visit.
Reading aloud the excerpt of the Sultan's concern in court, Muhammad Shafee said, "Tan Sri Muhyiddin had met with Sultan Mizan on Wednesday morning, June 3, 2009, over His Majesty's concern regarding the issuance of the bonds by TIA".
"That the Islamic Medium Term Notes should not have been approved by TIA as there were many issues concerning TIA that have yet to be finalised.
"Among the issues at the state (Terengganu) level are concerning TIA fund, which will be acquired from oil royalty, and the facts that the Special Supervisory Committee has yet to be finalised and that the TIA Foundation yet to be established," he said.
Muhammad Shafee added that the Yang Di-Pertuan Agong also complained that the issuance of the IMTN would mean that the TIA funds were obtained through a loan by the Terengganu government since TIA is a company under the Menteri Besar Incorporated (Terengganu).
He said Sultan Mizan also decreed, "This is not in line with the establishment of the TIA. The basis of the establishment of the TIA is that the Federal Government will provide the startup fund with the oil royalty payable to the Terengganu State Government.
"Therefore, there should not be any element of liability for the TIA in obtaining such funds," he said.
Muhammad Shafee said there was also an issue where Sultan Mizan did not want to compromise on the royalty amount that they received as a basis of the fund on their part.
He said the minutes stated that "The original objective of the TIA's establishment was to enable the Terengganu State Government to manage its oil royalty to bring development to the state."
After the lawyer completed reading out the content of the minutes of the meeting, Shahrol Azral said, "Yes".
Najib, 66, faces four charges of using his position to obtain bribes totalling RM2.3 billion from 1MDB funds and 21 charges of money laundering involving the same amount.
Hearing before High Court Judge Collin Lawrence Sequerah continues tomorrow.
-- BERNAMA