Country's oldest fire station chosen as first Interactive Fire Station

Last Update: 16/09/2019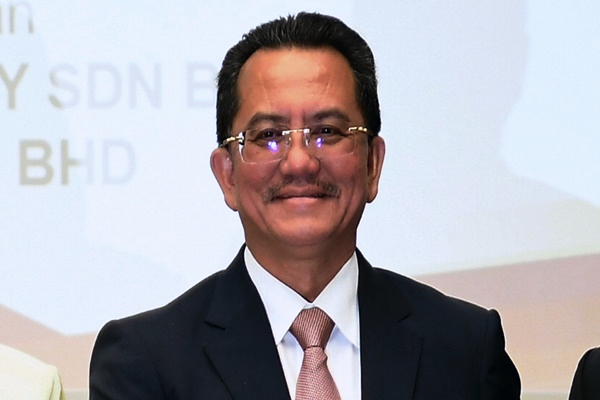 GEORGE TOWN, Sept 16 -- The country's oldest fire station, the Lebuh Pantai Fire and Rescue Station in Beach Street here, which has been in operation for 111 years has been chosen as the first Interactive Fire Station in Malaysia.
The station was selected based on its strategic location beside the fact that it was more than a century old, Housing and Local Government Ministry (KPKT) secretary-general Datuk Seri Mohammad Mentek.
"This fire station is the first in Malaysia to be selected as the Interactive Fire Station and it would be another milestone for the station. Starting from today, the people especially tourists can come to take a closer look at firefighters' operations," he told reporters after launching the Interactive Fire Station at the Lebuh Pantai Fire Station here today.
One of the iconic features of the building's structural design was its combined architectural styles, a classical facade merging with its Mughal-style four-storey tower with hints of influences from the Edwardian era of architecture.
Besides carrying out its regular tasks as fire station, it also has a gallery and exhibition area to exhibit equipment used by firefighters in their operations for the last 100 years, said Mohammad.
"The gallery is open to the public daily from 8 am to 5 pm and entry is free. Some of the fire and rescue personnel will help to provide information to the public who visit the fire station so that they will understand the duties and operations of the fire and rescue department," he said.
Mohammad noted that the Penang Fire and Rescue Department had collaborated with Tourism Ministry in providing the facilities to upgrade the station as well as promote it as a tourist attraction.
He said the Interactive Fire Station was one of the KPKT's efforts to bring the community closer to the fire stations and at the same time, hoped that the other fire stations in the country could also be transformed into an Interactive Fire Station.
Meanwhile, Mohammad said the KPKT has spent RM38 million to maintain 119 fire stations nationwide and RM12 million for upgrading three stations namely in Teluk Intan, Butterworth and Sungai Petani this year.
"In addition, 14 new fire stations will be built by the end of this year to facilitate assistance and are expected to be completed within 18 months. There are currently 314 fire stations nationwide," he said.
-- BERNAMA