Safety First group intensifies efforts to reduce road accidents

Last Update: 15/09/2019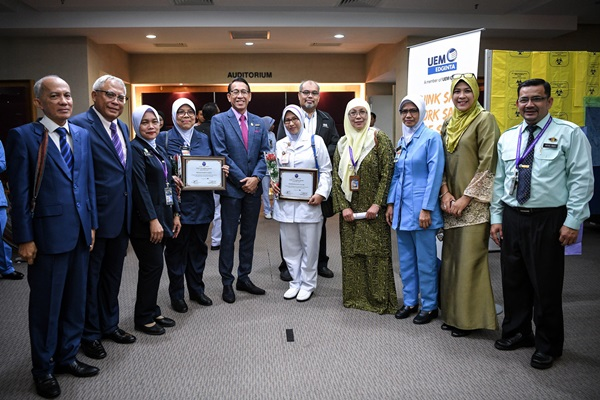 ALOR SETAR, Sept 15 -- The pro road-safety group, Safety First is intensifying efforts to disseminate information and organise campaigns to help reduce road accidents and save lives.
First Safety advisor Datuk Seri Azman Ujang said the awareness campaign would focus on motorcyclists and pillion riders, who have the highest risk of being involved in road accidents, as some 4,000 people were killed each year in motorcycle accidents.
"Safety First felt the need to do something to create awareness as most road traffic fatalities involved motorcyclists and pillion riders," he told reporters after a certificate presentation ceremony organised as part of Hospital Sultanah Bahiyah (HSB) safety programme here today.
At the event 34 healthcare personnel from HSB, Sultan Abdul Halim Hospital, Sungai Petani and Kulim Hospital were presented certificates, having excelled in their respective fields including security, surgery and dentistry.
Two of the recipients were nurses who had rescued a nine-month-old baby who was half-buried in mud following an accident at Kilometre 32 Jalan Langkap-Kampar, near Teluk Intan on Sept 3.
Also present at the event were First Safety founder Samad Rahim and Kedah Health director Datuk Dr Norhizan Ismail.
Azman, who is also the Chairman of Malaysian National News Agency (Bernama), said if the occurrence of accidents could be reduced from time to time, this would ease burden on hospitals including nurses and doctors, who are required to attend to road accident cases in the trauma and emergency departments.
Meanwhile, Dr Norhizan said from January to August this year, several state health personnel were also involved in road accidents, adding that 41 cases occurred while commuting to and from work while six cases occurred during the course of work.
However he said, there were no fatalities.
--BERNAMA