Roads around Taiping Lake Gardens closed for the Merdeka Eve celebration

Last Update: 29/08/2019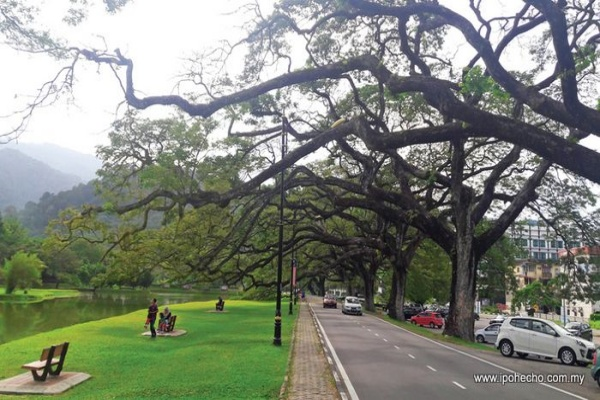 TAIPING, Aug 29 -- Roads around Taiping Lake Gardens will be closed and would be diverted in conjunction with the 2019 Merdeka Eve celebration held at the Front Lake of the lake gardens, tomorrow.
Taiping District Police Chief ACP Osman Mamat in a statement said the road around Taiping Lake Gardens would be turned into a one-way street from 7 pm to 1 am on Aug 31.
The road diversion includes the road starting from the traffic lights near the Taiping prison towards Flemington Hotel that will be turned into a one-way route which was open for public transport, while the route from the hotel towards the prison traffic lights will be closed completely, he said.
"From the Flemington Hotel to the Lake Gardens Food Court (Kamal Bina Building) will also become one-way to public vehicles while from the food court towards Flemington Hotel will be closed completely to public vehicles.
"Other roads which will be closed to public vehicles are Jalan Kota (Taiping Public Library) and Jalan Maharajalela (Kamal Bina Building)," he said, adding that the road diversion and the early notice were made to smoothen traffic movement as well as to inform the public to plan their journey.
In addition, he also advised the visitors to ensure their safety and keep their personal belongings safe in order to avoid theft or any untoward incident.
"Visitors were also advised to give their cooperation to the Traffic Police and also the Taiping Municipal Council's enforcement personnel to ensure the event could be organised smoothly," he said.
-- BERNAMA