Kuala Koh Orang Asli families receive contributions from CCM

Last Update: 21/08/2019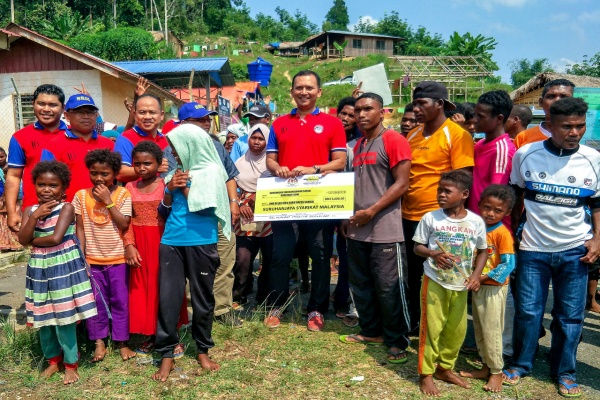 GUA MUSANG, Aug 21 -- The Companies Commission of Malaysia (CCM) today presented RM20,000 in contributions to the 52 Orang Asli families from the Batek tribe in Kampung Kuala Koh here, who were affected by the measles outbreak in the village last June.
CCM deputy chief executive officer (Regulation and Enforcement) Khuazairi Yahaya said the contribution included RM15,000 in cash.
The remaining RM5,000 were in the form of essential items, including kettles for them to boil their drinking water, he told reporters after the presentation ceremony in Kampung Kuala Koh here which was also attended by Kelantan/Terengganu Orang Asli Development Department director Hashim Alang Abdul Hamid.
Meanwhile, Hashim Alang said various contributions were received by the Orang Asli community in the village since the measles outbreak.
-- BERNAMA