Uprooted tree lands on two vehicles in Ranau

Last Update: 16/08/2019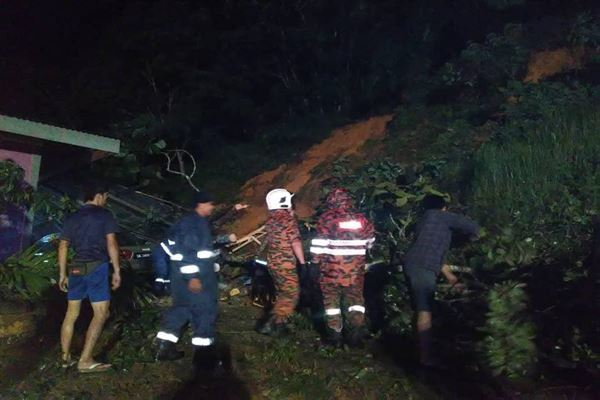 KOTA KINABALU, Aug 16 (Bernama) -- Two vehicles were hit by an uprooted tree following a landslide at Kampung Baha, Jalan Marakau in Ranau, last night.
According to a statement issued by the Sabah Fire and Rescue Department operations centre, a landslide occurred next to a house in the village that caused a tree to be uprooted and fallen onto a car and motorcycle parked in the garage.
Ranau Fire and Rescue Station received an emergency call at 9.40 pm and the scene of the incident was located 10 kilometres from the station, the statement said.
It also said that the tree cutting and cleaning up operations were successfully carried out.
No casualties were reported and the Fire and Rescue Department had also conducted inspections around the area to ensure no further damage.
-- BERNAMA