Kota Perdana Logistics Hub to be ready in two years - Mukhriz

Last Update: 07/08/2019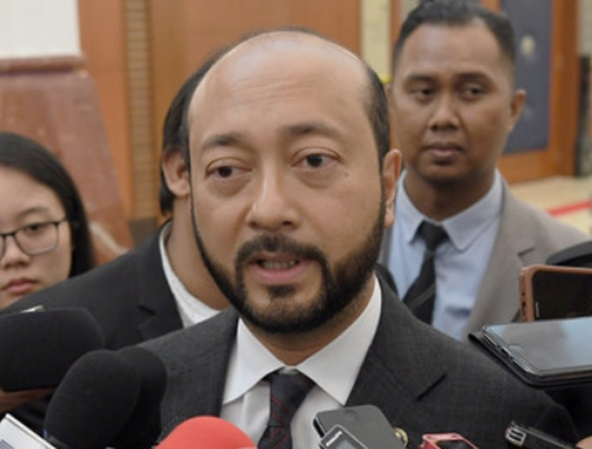 ALOR SETAR, Aug 7 (Bernama) -- The Kota Perdana Logistics Hub to be developed at the Special Border Economic Zone (SBEZ) in Bukit Kayu Hitam, is expected to be ready within two years, Kedah Menteri Besar Datuk Seri Mukhriz Tun Dr Mahathir said.
He said that it was in the process of applying for planning permission and its developer, Northern Gateway Sdn Bhd, had also identified a company which would be its strategic partner in carrying out the project.
"Northern Gateway Sdn Bhd is in the last stages of finalising a joint venture agreement with the company.
"The earliest to be completed would be the truck depot. So, it will not take too much time because as we announced recently, we opened the border round-the-clock and the number of trucks carrying containers have started coming in and the truck depot will be completed soon, "he said.
He said this in replying to a supplementary question from Datuk Dr Ku Abdul Rahman Ku Ismail (Bersatu-Guar Chempedak) who wanted to know when the hub would be completed, at the State Assembly sitting in Wisma Darul Aman here today.
Meanwhile, Mukhriz said the state government had signed a memorandum of understanding with Chinese developer Capital Global, to develop land owned by the Kedah State Development Corporation at the Kedah Science and Technology Park (KSTP) in Bukit Kayu Hitam.
"Global Capital will also provide the infrastructure development for the KSTP industrial park," he said in responding to the original question by Ku Abdul Rahman who wanted to know the progress of the KSTP project in terms of infrastructure and investment.
State Industry and Investments, Local Government and Housing Committee chairman Tan Kok Yew told the assembly that 10 factory projects with total investment value of RM7.6 billion were approved in the first quarter of the year.
He said the investments would generate 1,920 jobs.
State opposition leader Muhammad Sanusi Md Nor urged the state government not to renew the contracts of two private companies responsible for managing five water treatment plants in the state, saying that it would better to hand over the matter to state-owned Syarikat Air Darul Aman (SADA), claiming that it would result in annual savings of RM80 million.
-- BERNAMA