Sultan Kedah calls for stringent monitoring of factories in industrial zones

Last Update: 05/08/2019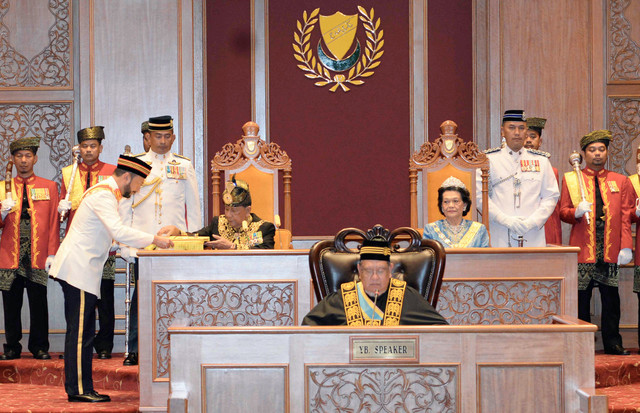 ALOR SETAR, Aug 5 (Bernama) -- The Sultan of Kedah Sultan Al Aminul Karim Sultan Sallehuddin Sultan Badlishah has called for stringent monitoring on factories in industrial zones to ensure they comply with stipulated standards and are environment-friendly to ensure environmental sustainability.
He said in pursuit of progress, the environment should not be neglected and the earth to be well-cared so that the good quality of the environment could be maintained for the well-being of the people.
"The adverse effects due to pollution and incidence on chemical disasters, must be avoided (because) I am concerned about the safety and health of the people of Kedah.
"Strengthening the law and enforcement measures must be carried out continuously to ensure environmental criminals are made accountable for their actions and the rapid development carried out to take into account the importance of forests and biodiversity," he said when opening the first meeting of the second term of the 14th Kedah State Assembly here today.
Also present was the Sultanah of Kedah Sultanah Maliha Tengku Ariff.
In the speech, Sultan Sallehuddin expressed concern that the people's unity, which had created a harmonious situation in the country, was being threatened due to various factors that came with globalisation and modernisation.
The ruler said he was saddened by the situation and blamed it on improper use of the social media as it could break up relationships and create suspicion that often ended in quarrels.
As such, leaders should use wisdom in guiding the people to avoid suspicion and distrust in the society that could lead to a rift and breakup, he added.
Sultan Sallehuddin said action should also be taken against extremists so that Kedah would remain peaceful and prosperous.
"I want to see the people of Kedah live in peace and harmony. We must also realise that a developed nation is not because of merely possessing the natural resources, but rather for having human resource who use their mind togain benefits," he added.
-- BERNAMA