Two fall prey to Macau Scam in Sarawak, lose RM92,000

Last Update: 31/07/2019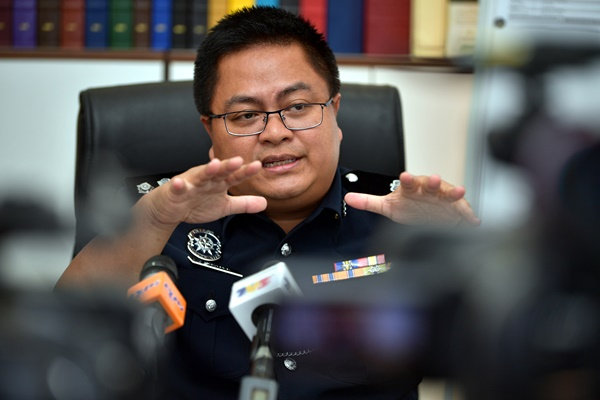 SIBU, July 31 (Bernama) -- In yet another case of Malaysians falling prey to Macau scammers, a 58-year-old factory supervisor in Miri lost RM89,000 after being told by a man claiming to be a bank officer that he had outstanding payments for a personal loan amounting RM70,000.
Sarawak Commercial Crime Investigation Department head Supt Mustafa Kamal Gani Abdullah said the victim was then asked to contact the police crime division and speak to a police inspector who in turn claimed that the victim was involved in a drug-related case.
"The victim followed the suspect's instructions and transferred RM89,000 into four separate bank accounts via five transactions between July 9 to 26.
The victim, however, suspected he might have been cheated after the 'policeman' asked for additional money of RM10,000 as payment to release a lawyer from jail as instructed by the court, he added.
Meanwhile, in a separate incident here, an administrative assistant also fell victim to the Macau scam after being cheated of RM3,000 by a person claiming to be a magistrate from the Melaka court.
Mustafa said the victim, a 57-year-old woman, was contacted by another woman, who claimed the victim had an outstanding credit card payment of RM16,840.
The victim was later instructed to call a police sergeant of the Melaka Contingent Police Headquarters and to lodge a report via online.
"The victim then called the 'sergeant' and followed instructions to transfer RM3,000 into a bank account owned by an unidentified individual as a guarantor to purportedly avoid action from Bank Negara.
"The victim only realised she had been cheated when the sergeant kept contacting her for additional payments after that," he said, adding a report was lodged at district police headquarters here today.
Mustafa also said the syndicates running Macau scams often use the same and recycled reasons to cheat people and advised the public to remain vigilant and not be duped by them.
-- BERNAMA