Divorce rate in Selangor on downward trend since 2016

Last Update: 16/07/2019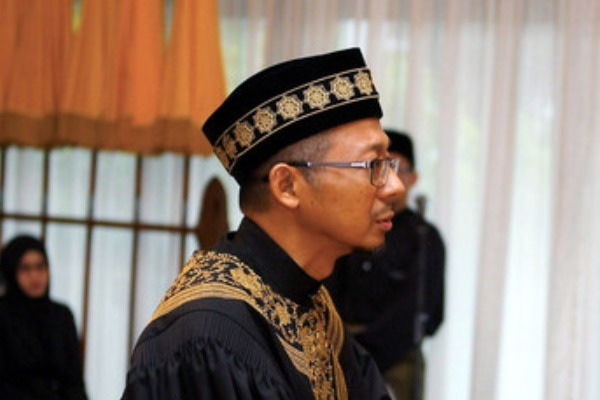 SHAH ALAM, July 16 (Bernama) -- Divorce rate among muslim couples in Selangor is showing a downward trend since three years ago, said Selangor Syariah Chief Judge, Mohammad Adib Husain.
He said for that period, 11,860 divorce applications were filed last year, compared to 12,203 cases in 2017 and 12,513 cases in 2016.
Mohammad Adib believed that the decline in divorce rate was due to several initiatives taken by the state government via the Selangor Religious Department (JAIS) and Selangor Syariah Judiciary Department (JAKESS) to strengthen the family institution in the state.
"Among the initiatives are post-nuptials courses, shariah law seminar, counselling counter, and family support counter by JAKESS," he said to Bernama, here today.
"Although the trend is moving downwards, the number is still high compared to other states, and among the factors is population density," he said.
He said factors leading to divorce included lack of religious knowledge, family intervention, domestic abuse and social media.
Mohammad Adib said 8,022 divorce application cases were solved through the 'fast track' process from 2016 to 2018.
"From January this year to June, 7,013 divorce application were filed with 1,279 cases having been solved via the fast track process," he said.
He said although several parties had criticised the fast track process as the contributing factor to the high divorce cases in Selangor, divorce was not granted easily and would only happen if the court was satisfied that the marriage could not be saved.
The fast track divorce process introduced by JAKESS in 2015 aims to reduce the backlog of cases by granting divorce for applications that has fulfilled certain terms and conditions in six hours.
To end a marriage through the fast track process, couples have to fulfil certain terms and conditions, including being able to produce complete documents, both parties are present and consent to the filing of divorce and the court is satisfied with the reasons for divorce.
-- BERNAMA