"PEMAIK" will help poor urban Ibans - Uggah

Last Update: 12/07/2019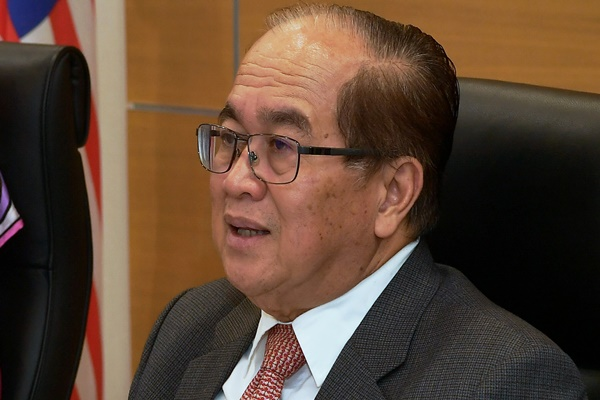 KUCHING, July 12 (Bernama) -- "PEMAIK", an association comprising Iban community leaders in the Kuching district, will use data collected on the number of poor urban Ibans in the city to help them via the provision of government assistance.
Sarawak Deputy Chief Minister Datuk Amar Douglas Uggah Embas said the association led by Temenggong Datuk Bernard Agan had been collecting such data in the respective areas since early this year.
"The data is very critical. We want to determine the number of poor households, the daily problems they face, the number of school dropouts among their children, cases of truancy, the number of squatters and others.
"I hope to get this data by end of this August for us to come up with area profiling…Then we will sit down together to work out solutions and programmes with government assistance," he said at an event organised by PEMAIK here.
Uggah, who is Sarawak Minister Of Agriculture Modernisation, Native Land and Regional Development, said the association and other concerned local leaders were working on a concept called the "Sing Garden" to solve this problem by identifying possible resettlement sites.
He said there was also a society known as the Society For Kuching Urban Poor (SKUP) which was providing free meals in the city.
"The question is why is there a need for such a service? Life is tough in the city but by the same token there are many opportunities as well," he said.
He said the state government's aspiration was for everyone living in the city to enjoy the same level of comfort and benefits that were available.
However, he said, ample housing, particularly for the second and third generations, was expected to to be among the more pressing agendas.
On the fight against poverty, he said it was not easy but with the state government's assistance something could be worked out to help the target group such as promoting smart farming and other agro-based industry activities to help generate income.
In view of the increasing rural urban migration in Sarawak, he said about 70 per cent of the population would move to cities, towns and other urban centres now.
--BERNAMA