Negeri Sembilan govt confident of wooing high-impact investments from China to develop MVV

Last Update: 11/07/2019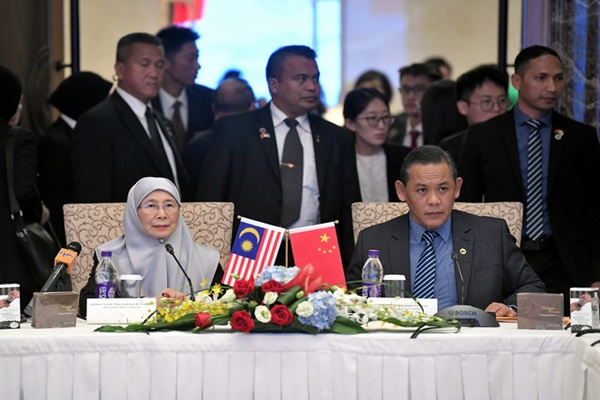 BEIJING, July 11 (Bernama) -- The Negeri Sembilan government is confident of attracting high-impact investments especially from investors in China for the development of the Malaysia Vision Valley (MVV) project in the western part of the state.
Negeri Sembilan Menteri Besar Datuk Seri Aminuddin Harun said ongoing efforts by the federal and state governments to attract quality investors to the MVV not only assessed their investments, but also their capability in bring the latest technology to Malaysia.
During a round-table meeting with leading entrepreneurs and investors in Beijing organised by the Malaysian Investment Development Authority (MIDA) yesterday, he said some investors showed interest in investing in the 30-year mega project.
"This is the first state government mission to China to promote the MVV and they are keen to invest in the project," he said at a joint press conference with Deputy Prime Minister Datuk Seri Dr Wan Azizah Wan Ismail here today.
Aminuddin was among those in the official delegation led by the deputy premier to China since Monday.
He said the government had not set out any investment target but expected job opportunities for locals that did not cause any kind of pollution that could be detrimental to their health and the environment.
"Several investors in the information technology and communication fields as well as those in the electrical and electronics (E&E) exports industry, had shown an interest during the round-table meeting yesterday," he added.
-- BERNAMA