Kedah irrigation project 30% complete

Last Update: 07/07/2019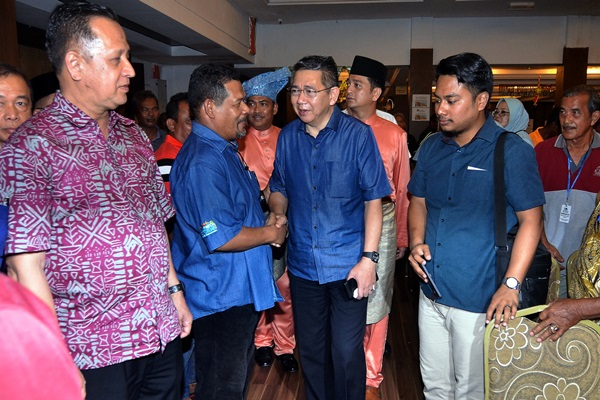 JOHOR BAHRU, July 7 (Bernama) -- The Jeniang Transfer Project which aims to supply water to residents and paddy fields in Kedah, is 30 per cent complete, said Agriculture and Agro-based Industry Minister Datuk Salahuddin Ayub today.
Begun in 2018 and expected to be completed within the next 10 years, the project is irrigating paddy fields run by Muda Agricultural Development Authority (MADA), as a measure to address existing water issues and avoid negatively impacting food production in the country.
The initiative is expected to enter its second phase shortly, the minister told reporters after officiating at the 23rd Annual Irrigation and Drainage Meeting held here.
Salahuddin added that his ministry was also studying several possible measures to resolve the problem of shortage of water supply to paddy farms under the Kemubu Agricultural Development Authority Kemubu (KADA) in Kelantan.
He explained that the main problem concerning the shortage was the fact that the Sungai Kelantan was the sole source of water for KADA.
Today's meeting, Salahuddin said, was an opportunity to connect professionals such as engineers and consultants with agricultural industry players to exchange ideas and knowledge such as new technologies relating to farm irrigation, as part of measures to increase agricultural productivity while ensuring stability in food supplies and prices.
-- BERNAMA