Proposal for Sukau to become sub-district to spur economic growth

Last Update: 07/07/2019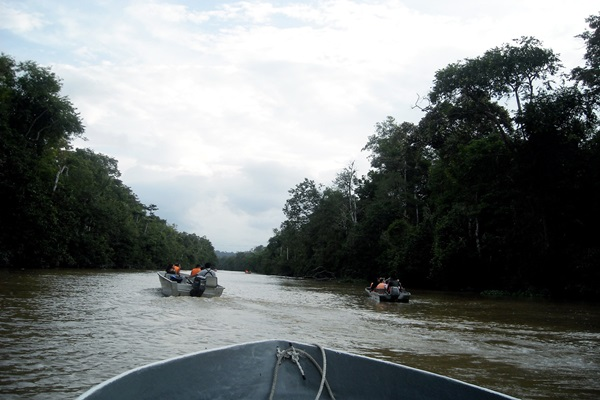 KINABATANGAN, July 7 (Bernama) -- The Sabah government will propose that its planned development of the town of Sukau, near here, is included in the 12th Malaysia Plan to facilitate the area's categorisation as a sub-district.
Deputy Chief Minister, Datuk Dr Jaujan Sambakong said the sub-district categorisation would spur the development of Sukau, currently under the purview of the Kinabatangan District Council, into an economic catalyst.
Jaujan, who is also state Local Government and Housing Minister, said the application for the categorisation would be made through his ministry.
"The new state government is committed to providing better facilities and services which will contribute to economic growth in the area, in line with the government's overriding aim of ensuring balanced development in both urban and rural areas."
Jaujan said this to reporters when met at an Aidilfitri celebration here that was hosted by Sukau assemblyman, Datuk Saddi Abdul Rahman.
Earlier, Jaujan officiated at the groundbreaking of the site of the proposed secretariat office for Sukau when it achieves sub-district status.
On Saddi's call for the state government to intervene in the FELCRA Berhad housing project in Sukau which has stalled for about six years, Jaujan said he had requested state Housing and Urban Development Board (LPPB) chairman Tan Sri Wences Angang to look into the matter.
According to Saddi, the project comprised the construction of 123 houses costing RM80,000 each but this had been raised to RM180,000 which was beyond the means of the local community.
-- BERNAMA