Mohd Redzuan attends Sarawak Bersatu Gawai Raya Open House

Last Update: 07/07/2019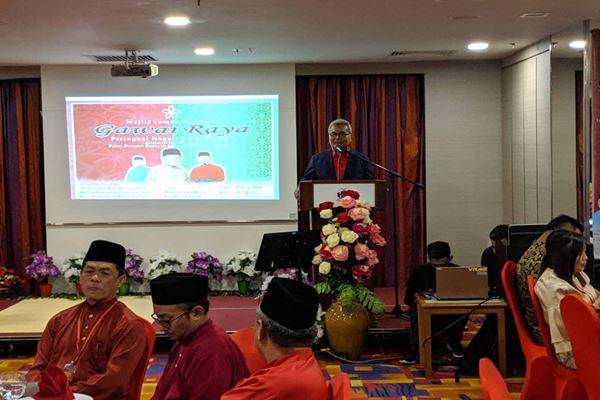 KUCHING, July 7 (Bernama) -- Entrepreneur Development Minister Datuk Seri Mohd Redzuan Mohd Yusof attended a Gawai Raya Open House hosted by the Sarawak Parti Pribumi Bersatu Malaysia (Bersatu) at a hotel here today.
It was attended by more than 250 Bersatu members in state and representatives from DAP, including Bandar Kuching Member of Parliament Dr Kelvin Yii Lee Wuen and Padungan State Assemblyman Wong King Wei.
In his speech, Mohd Redzuan, who is also Sarawak Bersatu coordinator, told party leaders in the state to have high level of integrity and not to abuse their positions when given posts.
They should carry out their responsibilities honestly and with integrity, he added.
-- BERNAMA