It's all smiles as cancer fighter Annas Mikhail gets his zoo wish

Last Update: 06/07/2019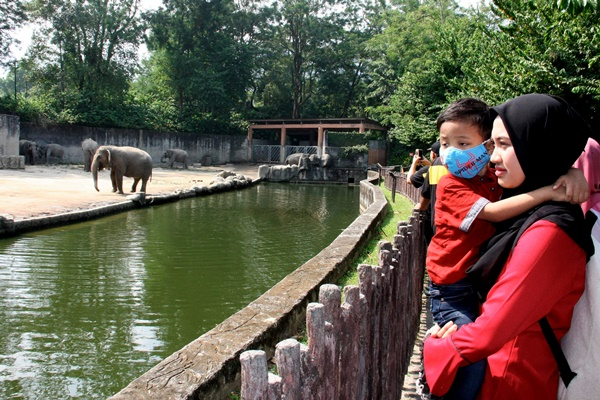 TAIPING, July 6 (Bernama) -- It had always been a dream of his to be up close and personal with the animals he loved to view on screen and in books.
Today, little Annas Mikhail Abdullah, who is suffering from chronic leukaemia, got his wish.
With the help of Friends of Childhood Cancer Northern Region (Foccan), the three-year-old boy had the time of his life watching the animals, and his favourite - the elephants - at the Taiping Zoo and Night Safari here.
Excitement was clearly written on Annas Mikhail's face and the smiles were never ending from the moment he stepped into the zoo with his grandmother, Faridah Wan Chik, 48, and wheeled around on a VIP tour of the place.
Foccan president Maznah Taib said such trips for cancer fighters such as Annas, who has been stricken with leukaemia since six months old, was part of the non-governmental organisation's social responsibility.
"Foccan is here with him for moral support and to keep his spirits up," she told reporters at the zoo.
The eldest of two children is no longer active due to his condition, which doctors say has been deteriorating over time.
Specialists treating him at the Penang hospital have discontinued chemotherapy due to the side effects on his internal organs.
Meanwhile, Faridah thanked Foccan for granting her grandson's wish to watch his favourite animals and for making the trip a meaningful one for him.
"He was very excited and had a fun time although his mobility is limited.
"His favourite were the elephants, and now his wish has been fulfilled by Foccan and the Bagan Serai parliamentary service centre," Faridah said.
-- BERNAMA