Perak to close pig farms not implementing MPF system after 2021

Last Update: 02/07/2019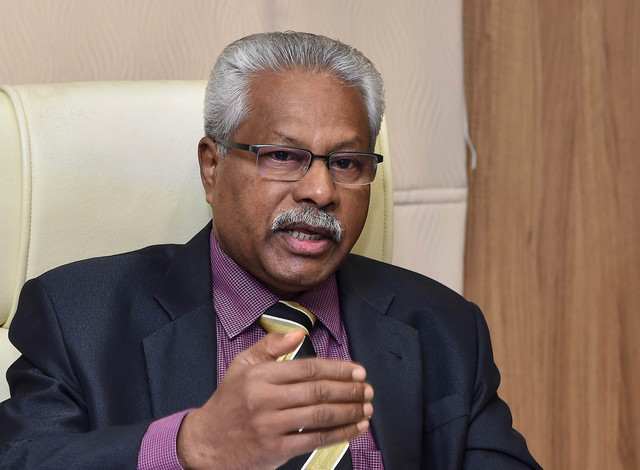 IPOH, July 2 (Bernama) -- The Perak government will close the operations of pig farms which fail to implement the modern pig farming (MPF) system after Dec 31, 2021.
State Health, Consumer Affairs, National Integration and Human Resource Committee chairman, A. Sivanesan said so far, 16 of the 109 pig farms in the state had started using the MPF system, 44 were in the process of doing so, while the rest had not implemented it.
"The MPF system is an enclosed-farm method to overcome problems such as pollution, foul smell and pests, as well as to ease disease control."
Sivanesan, who is also chairman of the bipartisan Perak State Pig Farming Committee, said this at a news conference after officiating at the 'Modern Pig Farming' roadshow, here, today. Also present was Perak Veterinary Services Department director, Dr Ahmad Shafri Hassan.
Sivanesan said the state government was fully cooperating with the department to ensure successful implementation of the MPF system during the period up to Dec 31, 2021 before enforcement from Jan 1, 2022.
He said the state government had considered the views of all parties and decided that only pig farms which accepted and practised the MPF system would be allowed to continue operating.
Sivanesan said the MPF system could also improve livestock productivity and reduce the use of medicines on the animals, while the use of effective microbes in the food and water for the animals and on the farms could reduce the problems of foul smell and flies.
He added that the state government would demand back its land with the status of agriculture land but were being used for pig farming instead, and as a result, it could not earn revenue from such land usage.
On another matter, Sivanesan who is also Sungkai assemblyman, said a factory believed to be processing imported plastics in the area was found to have failed to abide by the environmental regulations set.
He said this malpractice was detected yesterday during his surprise visit to the factory together with officers from the Tapah District Council and Drainage and Irrigation Department (DID).
"We suspect the plastics might have been brought in from an Arab country in view of the labels printed in Arabic script. Previously, the premises was operating as a furniture factory for 15 years," he added.
Sivanesan said the factory compound, especially the back portion was found to be dirty and smelly.
"The factory's activities are feared to cause pollution, thus could endanger the health of residents nearby. The DID had taken water samples from the river in the area to conduct tests," he said, adding that the matter was being investigated before further action.
-- BERNAMA