Supervisors appointed for Women's Empowerment Programmes in N.Sembilan

Last Update: 12/06/2019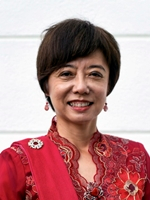 SEREMBAN, June 12 (Bernama) -- The Negeri Sembilan government has appointed 10 supervisors under the Wanita Gemilang Power House initiative for the implementation of women's empowerment programmes in eight parliamentary constituencies in the state.
State Women, Family and Welfare Affairs Committee chairman Nicole Lee Tan Koon said of the 10 supervisors, four were assigned to the Seremban and Rasah parliamentary constituencies, while in the Kuala Pilah and Jelebu the supervisors have yet to be appointed.
"Through this initiative the women's empowerment programme will cover five sectors namely education, health, human rights, environment and socio-economics.
"The supervisors will oversee the women's empowerment programme according to their respective parliamentary constituencies and our target groups are women who must be empowered (assisted)," she told a media conference here today.
She hoped the programme to be coordinated by the Women's Development Department would create a positive impact on the progress of women in the state.
Elaborating Tan said the state government had allocated RM1.6 million for this initiative and the pilot project will first be implemented in three parliamentary constituencies namely Kuala Pilah, Seremban and Tampin.
"Subsequently the project will be expanded to other parliamentary constituencies in the state," she added.
-- BERNAMA