Sultan of Johor receives courtesy call by Johor Bersatu leaders

Last Update: 10/06/2019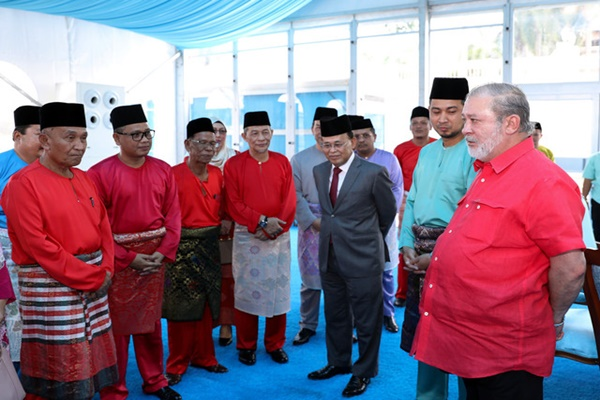 JOHOR BAHRU, June 10 (Bernama) -- The Sultan of Johor Sultan Ibrahim Sultan Iskandar today received a courtesy call by the Parti Pribumi Bersatu Malaysia (Bersatu) Johor leadership, at Istana Pasir Pelangi, here.
The latest entry in the Facebook website of the Sultan of Johor carried several photographs of the courtesy call led by Johor Menteri Besar Datuk Dr Sahruddin Jamal and accompanied by former Johor Menteri Besar Datuk Osman Sapian.
Also present were Chairman of the State Committee on Islamic Religious Affairs, Agriculture and Rural Development Tosrin Jarvanthi, Chairman of the State Committee on Public Works, Transport and Infrastructure Mohd Solihan Badri and Johor Armada head Norul Haszarul Abu Samah.
Sultan Ibrahim entertained the visitors to a tea party.
-- BERNAMA