Traders encouraged to sell controlled items at reduced prices

Last Update: 24/05/2019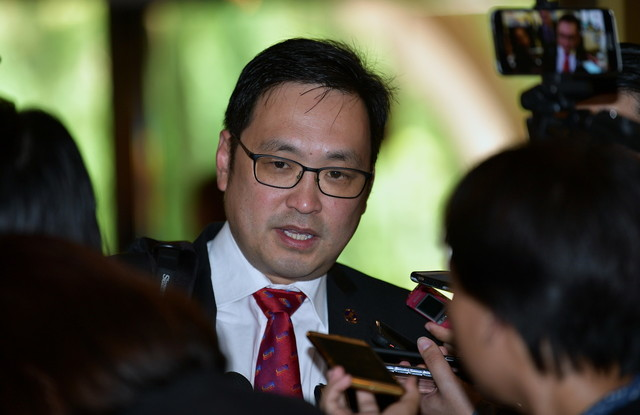 PENAMPANG, May 23 (Bernama) -- In conjunction with the festive season, traders have been encouraged to sell controlled items at reduced prices.
Deputy Domestic Trade and Consumer Affairs Minister Chong Chieng Jen said traders were asked to set the price of controlled goods not exceeding the maximum price set by the government besides marking them with a pink tag.
"Traders are also reminded that action will be taken against those who fail to comply with the rules under this scheme.They can be charged under the Price Control and Anti-Profiteering Act 2011," he said.
He was speaking at a press conference after conducting a survey on a supermarket at ITCC in conjunction with the implementation of the Festive Season's Maximum Price Scheme (SHMMP) here today.
Chong said in an increasingly challenging economy, the government always took measures to stabilise the prices of essential goods especially during the festive seasons.
SHMMP for Hari Raya is also extended to 30 days from 21 May to 19 June compared to just 15 days before.
In conjunction with the Kaamatan Festival, it will be from May 23 to June 5, for 14 days compared to the previous seven days.
"A total of 20 items for SHMMP have been identified for Hari Raya and 13 items for Kaamatan Festival," he said.
-- BERNAMA