Protest in a democratic manner - Mohamad

Last Update: 24/05/2019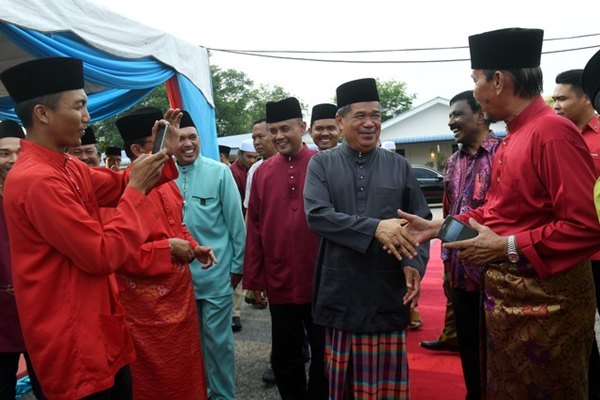 SUNGAI PETANI, May 23 (Bernama) -- The people, especially youngsters should protest in a democratic manner instead of threaten with weapons if they are not satisfied with anyone, especially the existing government, said Defence Minister Mohamad Sabu.
He said several Muslim countries had been destroyed by civil war as a result of extreme actions which ultimately caused the people to suffer.
"If you are not in agreement with any parties including the ruling government, it is alright. That is why we have the opposition, hold a demonstration, send a memorandum but don't ever use weapons or make explosive devices.
"Get involved in a democratic way, when you resort to the use of arms we may end up like Iraq, Syria, Somalia, Afghanistan and Libya, countries which had been exporting oil are now exporting refugees," he said during a breaking-of-fast event with Armed Forces veterans here today.
Mohamad said peace and order should continue to be maintained in the country and people should accept the winning party in the general election as the ruling government.
He said the people were free to speak or give their views and as a minister he was prepared to listen and accept criticism.
Meanwhile, Mohamad said the ministry would continue to strive to elevate the position of the armed forces personnel as the security forces were a pride of the nation.
At the event Mohamad presented a cheque of RM39,500 to eight veteran associations in the northern zone and gave cash to 31 orphans.
-- BERNAMA