Telipok-Kiulu-Rondoggung road project done by Nov 2019

Last Update: 24/05/2019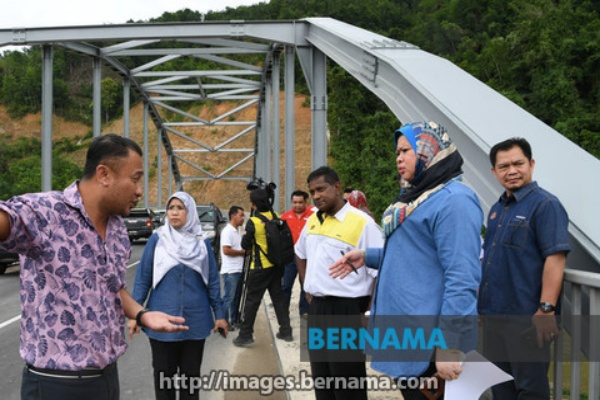 TUARAN, May 23 (Bernama) -- Construction of the 60-kilometre long Telipok-Kiulu-Randagong road is 90.68 percent done and is scheduled to be fully completed by November 2019, Rural and Regional Development Minister Datuk Seri Rina Mohd Harun said.
The project which began in 2016 was supposed to be completed in March this year but unforeseen problems, including unfavourable weather conditions, caused delays.
"This RM288 milion project is running smoothly and the delays have not caused any increase in the costs. One of the three bridges are complete while construction of the other two is in progress," she told reporters after a visit to to the project site today.
The Telipok-Kiulu-Rondoggung route is another alternative for those travelling from Kota Kinabalu to Ranau.
"This route will involve three districts which are Kota Kinabalu, Tuaran and Ranau, with 26 villages and eight schools, including a secondary school, located along it," she said.
Rina said once completed, the road will benefit villagers besides saving about 30 minutes of travel time from Kota Kinabalu to Ranau compared to the old route.
"It will benefit some 20,000 residents who live along the route and with good connectivity, villagers can market their produce much quicker to nearby towns," she said,
-- BERNAMA