Family's planned vacation to Langkawi dashed after father dies in accident

Last Update: 22/05/2019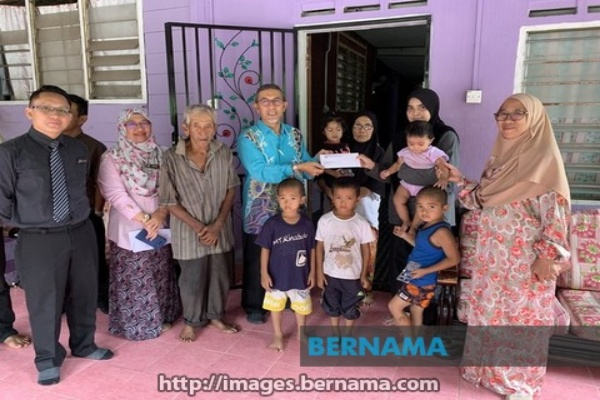 BATU PAHAT, May 22 (Bernama) -- A family's Langkawi vacation in July was not to be when the father died in an accident last week.
The widow, Jamaliah Kardi, 30 said her husband, Mohamed Norhasrul Hashim, 34, was involved in an accident at KM94 Jalan Johor Bahru-Melaka, near Rengit, at 5pm, on the way home from work.
She said, the May 15 incident involved a van her husband was in, a lorry and a bus.
"He was so excited about taking me and our three kids, Mohamad Amirul Fattah, five, Nur Amina Fateha, three, and Nur Aatiq Farha, eight months, to Langkawi for a vacation.
"He had made all the preparations since January but it was not to be," said Jamaliah who lives in Kampung Sungai Punggur, Rengit.
Jamaliah was met by reporters at her house at a ceremony to hand over compensation from Socso's Batu Pahat branch, which was presented by Batu Pahat Member of Parliament Mohd Rashid Hasnon.
Also present was Socso Batu Pahat branch manager, Suhara Mustafa.
"Although we still feel the loss, we accept our fate,"Jamaliah said.
Meanwhile, Suhara said Jamaliah was eligible to receive compensation from Socso because she was an insured person (OB) and was eligible for RM2,000 in Faedah Pengurusan Mayat (Funeral Benefits.
"The widow is also eligible to receive Faedah Orang Tanggungan [(FOT) (Dependent's Benefits)] amounting to RM2,070 per month and will be disbursed from next month.
"For FOT, payment will be divided into two, that is for wife and children of which the eife is eligible to receive it her whole life while the children will receive it until they reach 21 or graduate with their first degree," she said.
-- BERNAMA