Huguan Siou agrees to proposal on uniting KDM community - Peter

Last Update: 19/05/2019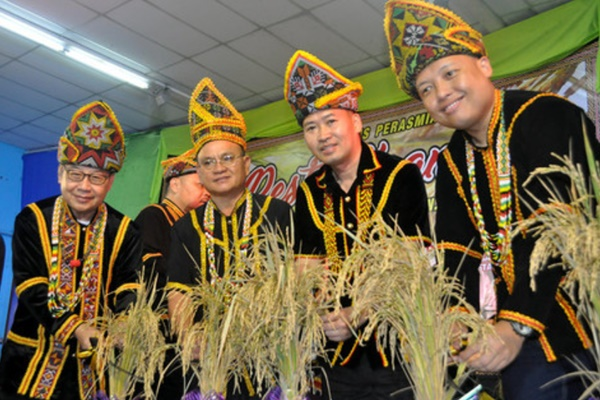 KENINGAU, May 19 (Bernama) – Parti Warisan Sabah (Warisan) vice president Datuk Peter Anthony today said that the Huguan Siou (paramount leader) of the Kadazandusun and Murut (KDM) community in Sabah Tan Sri Joseph Pairin Kitingan has agreed to a proposal on unity of the indigenous ethnic groups irrespective of political leanings.
Peter said the proposal was put forward to Pairin at a meeting in early May relating to the Pesta Kaamatan (the community's harvest festival) for solidarity among KDM leaders.
"We are all under one roof, all this while the KDM community was split because of political differences," he told reporters after officiating the Keningau district Pesta Kaamatan here.
The Sabah Infrastructure Minister said that he had also asked Pairin to lead talks to bring KDM leaders together to discuss the direction of the community for future generations.
Meanwhile, Kadazan Dusun Cultural Association deputy president Datuk Dr. Jeffrey Kitingan said he supported the move as it augured well for the community.
-- BERNAMA.