Fifth Ramadan for Tiong Hua Muslims at Kampung Mansiang Sook

Last Update: 17/05/2019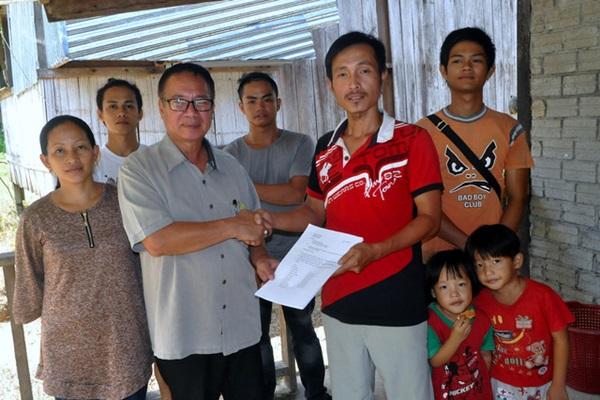 KENINGAU, May 17 (Bernama) -- For 30 new Muslim families from the Tiong Hua community at Kampung Mansiang Sook, near here, this Ramadan is very meaningful as this is the fifth year that they observe fasting.
"Alhamdulillah, we have been able to overcome the challenges of fasting just like other Muslims.
"We are proud to be Muslims," Mohamad Hafiz Abdullah formerly known as James Wong told Bernama.
Hafiz, 38, who is also the Village Community Management Council (MPKK) chairman said Kampung Mansiang, located about nine kilometres from Keningau town was founded by his grandfather about 40 years ago.
He said the village (Kampung Mansiang) is full of history and interestingly a majority of the villagers chose Islam as their religion but not many people are aware of this.
As such, the villagers were taken by surprise when Bernama representatives arrived at the village accompanied by Sook community development leader (PPM) Edward Kandok. as this is the first time outsiders have come to visit them.
"We welcome this visit as it means alot to us," Hafiz said in handing over an appeal letter to Edward, requesting special assistance for the villagers in conjunction with Ramadan.
He said the villagers who are mostly conventional farmers have good relationship with the Dusuns and they often share knowledge on farming techniques.
Hafiz, who speaks the Dusun language fluently said most of the villagers get a better understanding of Islam through the guidance of certain individuals and from reading materials.
-- BERNAMA