Various strategies adopted to prevent deaths from rabies in Sarawak

Last Update: 02/05/2019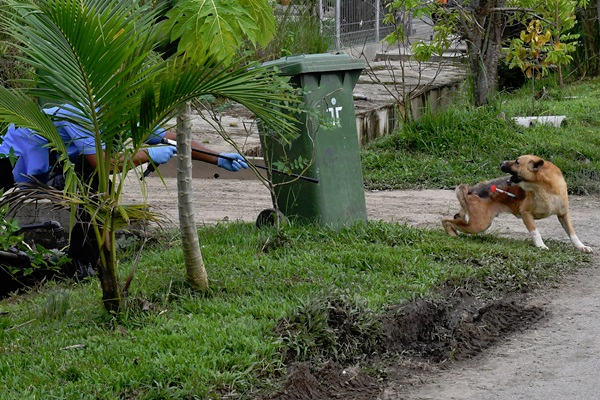 KUCHING, May 2 (Bernama) -- Various strategies have been adopted by the state government to prevent deaths caused by rabies from increasing further in Sarawak. 
Sarawak Modernisation of Agriculture, Native Land and Regional Development (MANRED) Assistant Minister Datuk Roland Sagah Wee Inn said the control and eradication of rabies among dogs, the reduction of dog bite cases and integrated management of handling such bites, as well as post-bite treatment can help stop the spread of the virus.
"Large scale operations to vaccinate dogs and steps to gazette infected areas will continue, and to date, 62 areas in 11 divisions, except Limbang, have been declared rabies infected areas." 
"The government will continue vaccinating up to 70 per cent of the 220,000 dogs in Sarawak and keep to those numbers for the next three years at the very least," he said when replying to Datuk Amar Jamilah Anu (GPS-Tanjung Datu) at the Sarawak state legislative assembly sitting here today. 
Meanwhile, Law, State-Federal Relations and Project Monitoring Assistant Minister, Sharifah Hasidah Sayeed Aman Ghazali thanked the Federal Government for agreeing to set up a parliamentary select committee (PSC) to discuss matters concerning State rights.
"All these show there are positive actions taken by both sides," she said, adding the struggle to regain state rights must be done within the parameters of the Federal Constitution, the nation's laws, as well as within the context of Malaysia."
"That is our stand and there is no other intention," she said when replying to Datuk Tiong Thai King (GPS-Dudong) who wanted to know whether a referendum would be held if Sarawak failed to regain its rights under MA63 from the federal government.
-- BERNAMA