Sabah Chief Minister on five-day working visit to China

Last Update: 20/04/2019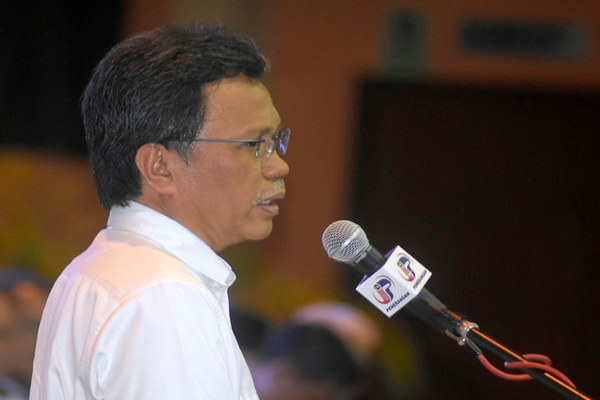 KOTA KINABALU, April 20 (Bernama) — Sabah Chief Minister Datuk Seri Mohd Shafie Apdal Saturday morning left for a five-day working visit to China with the trade delegation from the state, said the Chief Minister's Department in a statement today.
The chief minister was accompanied by his wife Datin Seri Shuryani Shuaib, Deputy Chief Minister Datuk Wilfred Madius Tangau who is also Sabah Trade and Industry Minister as well as 32 businessmen representing various industries in Sabah.
The trade delegation from Sabah, the first to be led by Mohd Shafie since he took office as chief minister, arrived in Nanchang, Jiangxi Province just before noon, and the delegation called on Governor Yi Lianhong of Jiangxi Province after a lunch hosted by the province, before visiting the headquarters of Jiangxi Copper Corporation.
On Sunday, Mohd Shafie and entourage will head to Shenzen to visit the Xinyi Glass Holdings Ltd factory in Dongguan, and the Chinese company has agreed to invest in a glass manufacturing factory in Sabah, subsequently they will visit the Huawei office and factory.
On Tuesday, Mohd Shafie will deliver a keynote address on Trade and Investment Opportunities in Sabah, organised by the Sabah Trade and Industry Ministry and Shenzhen Commercial Bureau, with several Memoranda of Understanding between Sabah companies and Chinese investors expected to be formalised.
The chief minister will return on Wednesday.
-- BERNAMA