Christians gather in churches for Good Friday

Last Update: 19/04/2019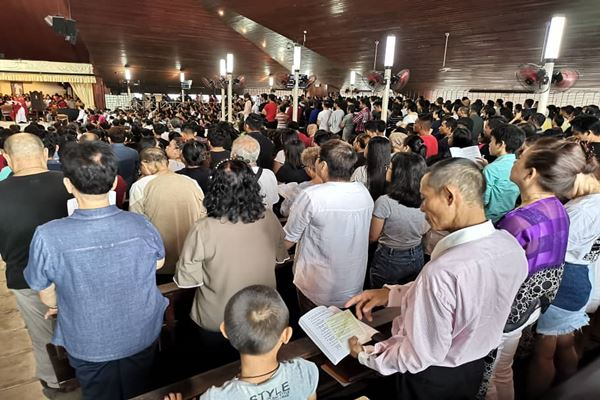 KUCHING, April 19 (Bernama) -- Christians in Sarawak and around the world observed Good Friday today.
Good Friday is a celebration of love, forgiveness and mercy as it commemorates Jesus Christ's Passion, crucifixion and death as told in the Christian Bible on the Friday before Easter Sunday.
In Sabah and Sarawak, Good Friday is officially a public holiday and parishioners celebrate the anniversary of Jesus Christ's crucifixion and death by fasting, praying, repenting and meditating on the agony and suffering of Christ.
Many churches in Sarawak hold their services in the afternoon, usually around noon or midday to 3 pm, to remember the hours when Jesus was nailed to the cross.
In Miri, Catholic Diocese Bishop Richard Ng led 80,000 Catholics in a series of sacred celebrations.
Many churches also observed the day by re-enacting the procession of the cross as in the ritual of the Stations of the Cross, which depicts the final hours of Jesus' life.
-- BERNAMA