Adopted village programme an effort to boost Orang Asli education, socio-economy

Last Update: 19/04/2019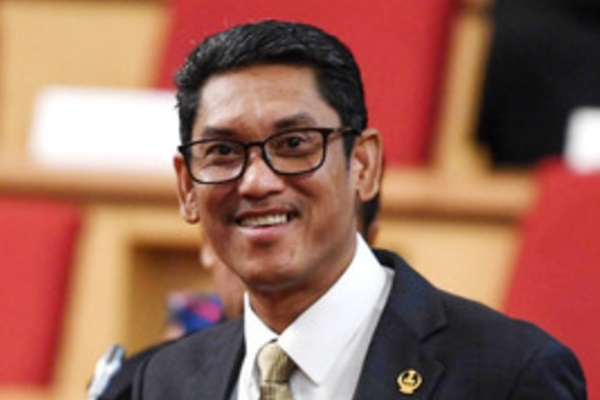 IPOH, April 19 (Bernama) -- The adopted village programme implemented by the state government together with government-related companies is not a mega programme to butter-up the Orang Asli community but an on-going effort to boost its socio-economic and education growth.
Perak Menteri Besar Datuk Seri Ahmad Faizal Azumu said the effort would ensure that the Orang Asli community could share in the development 'cake' of the state and the nation.
"Although the programme is rather slow because it is not easy making more than 200 Orang Asli villages the adopted villages of corporate bodies, but the effort must be started.
"That is what we have done and we find that there are many more villages which need looking-out for. The state government is also encouraging statutory bodies and the private sector to carry out on-going corporate social responsibility (CSR) at the adopted villages," he said.
Ahmad Faizal was replying to a supplementary question from Salbiah Mohamed (BN-Temenggor) at the Perak State Assembly sitting here today on the state government's plans to improve the lives of the Orang Asli community.
Among the villages in the programme are Kampung Sungai Tonggang, Tanjung Rambutan and Kampung Orang Asli Lata Kinjang; Kampung Sungai Perah, Parit and Kampung Batu 14, Kampung Sungai Cincin, Kampung Sungai Lerek, Kampung Orang Asli Pos Musoh Landing Chenderiang zone, Tapah and Kampung Orang Asli Gamus, Sungkai and Kampung Orang Asli Tidong, Muallim.
Meanwhile, replying to a question on the facilities and development which will be channelled to the settlement area in the Temenggor state constituency, Ahmad Faizal said the state government always provided assistance to develop the facilities in the area.
"Several projects will be implemented this year at Kampung Orang Asli Sungai Tiang, Gerik including supplying treated water which will benefit 93 households of 437 people, at an estimated cost of RM500,000.
"At Kampung Orang Asli Chenawin, Gerik,  there is the project to upgrade the existing road at a cost of RM100,000 while at Kampung Orang Asli Sungai Rengat, Gerik,  the road project will provide better basic amenities to the Orang Asli community at a cost of RM100,000," he said.
-- BERNAMA