Agriculture activities expose Orang Asli to effects of hill erosion in Lojing

Last Update: 26/03/2019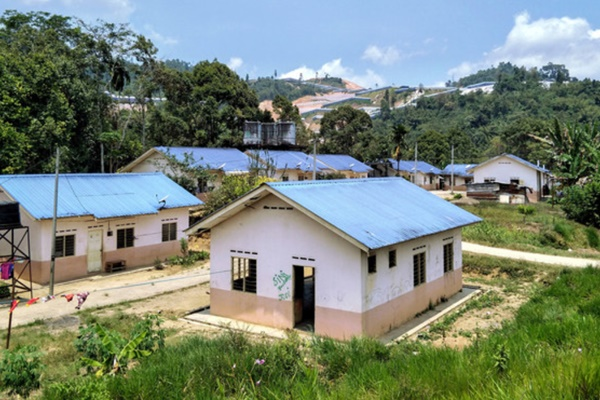 GUA MUSANG, March 26 (Bernama) -- Agriculture activities around six villages in Lojing here, have exposed the Orang Asli community in the area to the risk of hill erosion.
The six villages are Kampung Bahong, Sangwai, Jedip, Jek Jok, King Kong and Sendrop.
Galas assemblyman, Mohd Syahbuddin Hashim said the problem had been occurring for a long time and the villagers claimed that they had voiced their concern to the farm operators but it was ignored.
"I am following-up on the complaint and was shocked to see many of the hills around the settlements had been cut for agriculture activities," he said after his visit to the area today.
Mohd Syahbuddin said Sungai Belatop, the main source of water supply for the villagers, had also been adversely affected by the agriculture activities.
"Besides the water being murky, the villagers are also worried about using the river water for bathing, washing clothes and cooking as the mud washed down from the highlands where the farms are could be contaminated with fertiliser and pesticide.
"In fact, this could also have an impact on the area's fauna and flora, especially the Rafflesia," said Mohd Syahbuddin, who also expressed concern over increasing temperatures in Lojing due to clearing of forested highland areas.
"The temperature in Lojing used to be around 17 degrees Celsius but has now increased to 33 degrees Celsius. If the situation continues, it will have an impact on tourism in Lojing," he added.
-- BERNAMA