Baby croc "parked" at house porch caught

Last Update: 26/03/2019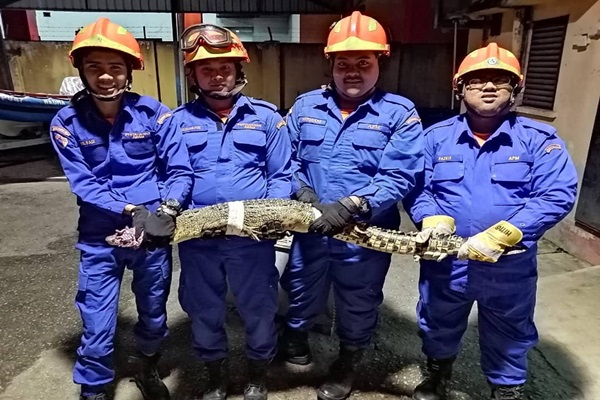 KUANTAN, March 26 (Bernama) -- The Pahang Civil Defence Force (APM) caught a 10 kg estuarine crocodile that had "parked" itself at the porch of a house in Kampung Peramu here early today.
Kuantan APM officer Muhammad Ikram Harun said the owner noticed the presence of the reptile and alerted the department at about 1 am and that the team despatched just took just 10 minutes to snare it.
"The baby crocodile measuring 1.5-metres long did not act aggressively when we tried to catch it. We believe it got lost on land during high tide and was unable to make it back to its original habitat," he told reporters here.
Muhammad Ikram said the animal was handed over the Wildlife and National Parks Department to be returned to its original habitat.
He advised anyone coming across wild animals to seek the department's help and not act on their own.
-- BERNAMA