Johor MB says working trip to Batam in preparation for Visit Johor Year 2020

Last Update: 17/03/2019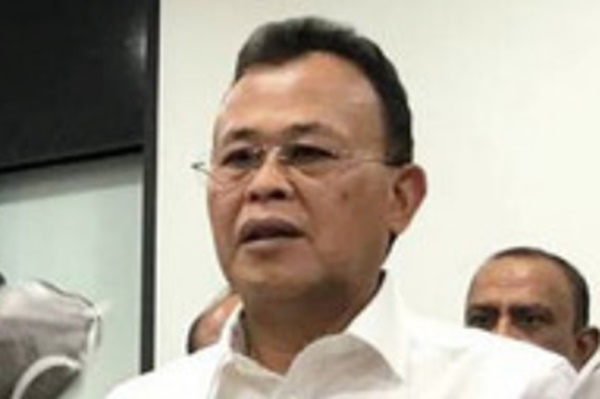 JOHOR BAHRU, March 17 (Bernama) -- The state government's working trip to Pulau Batam in the midst of the Pasir Gudang chemical waste pollution was in preparation for the Visit Johor Year 2020, said Johor Menteri Besar Datuk Osman Sapian.
He explained that the one-day trip was planned earlier and aimed at increasing cooperation between tourism or investment industry players in Johor with their Indonesian counterparts, especially in Pulau Batam.
"This working visit was originally for three days, but we shortened it to less than a day due to the urgent need to handle the cleaning operation in Pasir Gudang.
"I also cancelled several meetings during the trip," he said in a statement today in response to the flak he has received from various parties for going ahead with the visit while the chemical waste pollution issue in Sungai Kim Kim near Pasir Gudang had not yet been settled.
Osman said that throughout their time in Batam, the Disaster Management Committee kept him updated every hour to ensure all their needs were met and the disaster containment operation was carried out smoothly and systematically.
"I am thankful to all employees and agencies for working hard round the clock to manage and control the disaster.
"Thank you also to Wali of Kota Batam Muhammad Rudi for understanding why several sessions and meetings had to be cancelled or shortened due to the disaster in Pasir Gudang. They even expressed sadness over the incident," he said, adding that he hoped this explanation would help end the misunderstanding and confusion among the people.
-- BERNAMA