Toxic fumes under control, no need to declare emergency - Johor MB

Last Update: 13/03/2019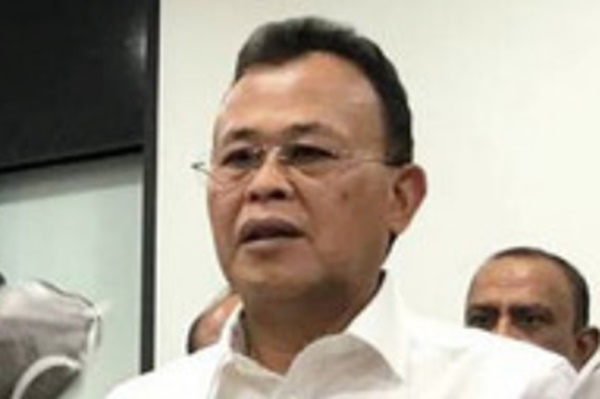 JOHOR BAHRU, March 13 (Bernama) - The toxic fumes situation following the disposal of chemical waste at Sungai Kim Kim, near Pasir Gudang, has been under control, and there is no need to declare a state of emergency in the area, said Johor Menteri Besar Datuk Osman Sapian.
Osman, who chaired the State Disaster Management Committee's special meeting for almost three hours, urged the public not to believe and disseminate incorrect information and should instead, get the right facts from the proper channels.
From the reports received from the various departments, the situation has been contained and under control, so there is no need for a state of emergency to be declared, he told reporters after chairing the meeting at the Pasir Gudang Municipal Council here.
The Menteri Besar also urged the people to be calm, give their full cooperation and have confidence in the authorities to manage the situation efficiently and safely.
"At the moment we do not have to point fingers and play politics because the main focus is on pollution control efforts and to manage and treat patients who have been affected," he said.
Many of those affected were schoolchildren and some were now being treated at the Sultan Ismail Hospital and Sultan Aminah Hospital as they suffered from breathing difficulties, nausea and vomiting, following the inhalation of toxic fumes from chemicals that had been earlier dumped into Sungai Kim Kim.
--BERNAMA