Farmers in Tumpat forced to use pumps to irrigate fields

Last Update: 12/03/2019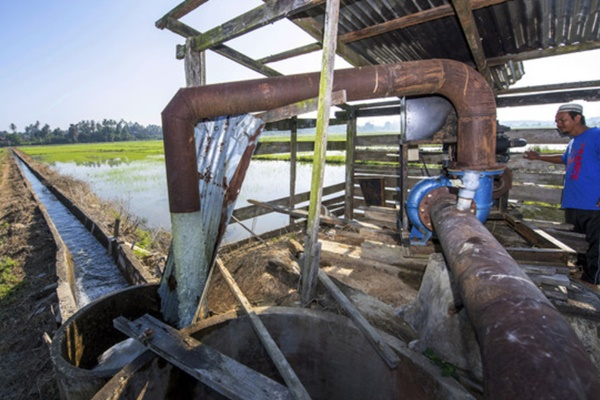 TUMPAT, March 12 (Bernama) -- Farmers in the district, especially in Kampung Kok Pasir here, have been forced to use suction pumps to irrigate their fields after being affected by the hot weather for nearly a month.
Farmer Mohd Anuar Hassan, 42, told Bernama today that about 20 of them had to take turns to use the pump supplied by the Kemubu Agriculturual Development Authority (KADA) to irrigate their paddy fields.
Sixty-six-year-old Che Jah Che Mat said some farmers even bought their own pumps to speed up the process of watering their crops.
Vegetable farmer Ibrahim@Zawawi Ismail, 69, said he resorted to using water from a nearby drain after his man-made well dried up.
"We hope the hot weather does not prolong as we fear that our hard work will come to nothing if our crops fail," he said.
-- BERNAMA