Worker bleeds to death after sickle falls on him

Last Update: 09/03/2019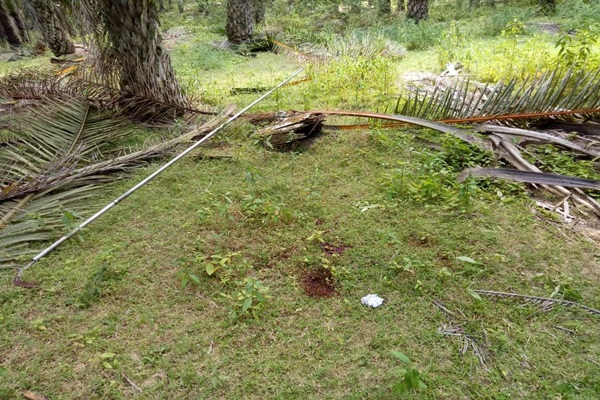 KUANTAN, March 9 (Bernama) -- A male worker bled to death after the sickle he was using to pluck the oil palm fruits fell on his right calf, today.
Maran district police chief DSP Norzamri Abd Rahman said the incident occurred at 8.15 am while Abdul Razak Said, 47, was in the plantation at Felda Jengka 4, Maran near here.
He said the victim had gone to the plantation accompanied by his son, Muhammad Akif, 15, who claimed his father was unconscious after suffering severe bleeding from the cut.
"Muhammad Akif then took a motorcycle and went to get help from nearby villagers.
"He and the villagers took his father to the Maran Health Clinic on a four-wheel drive, but they were informed the victim had died," he told reporters here today.
Norzamri added that the victim's son lodged a police report on the incident at the Sungai Jerik Police Station, Maran at 10.50 am.
The post-mortem conducted at Jengka Hospital at 2.30 pm today confirmed the victim had died due to excessive loss of blood. The remains were claimed by the deceased's family this evening to be buried at the Pusara Damai Jengka cemetery, Maran.
-- BERNAMA