Perlis records 105 dengue cases from January to March 2

Last Update: 09/03/2019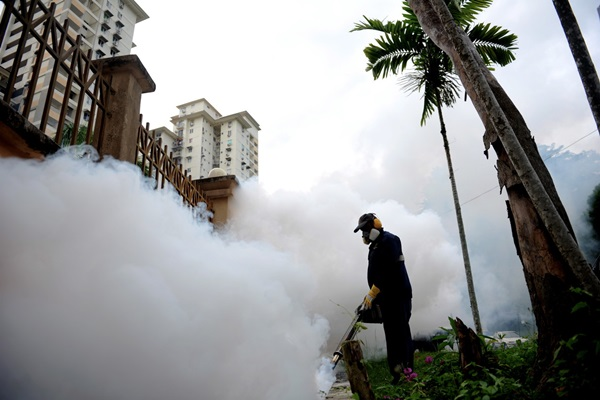 KANGAR, March 9 (Bernama) -- As many as 105 dengue cases have been recorded from January to March 2 in Perlis.
State Health Department director Dr Sirajuddin Hashim said 15 areas in Perlis were affected by dengue cases with Titi Tinggi district recording the highest number of 24 cases followed by Wang Bintong (16), Beseri (15) and Sena (14).
Cases were also recorded in the district of Arau (nine), Kuala Perlis (seven), Kechor (six), Utan Aji (four), Sanglang (three), Seriab (two) and one case each in Chuping, Jejawi, Kayang, Kurung Anai and Sungai Adam, he said in a statement today.
Dr Sirajuddin said Kampung Kota in Kechor district and Kampung Kolam in Titi Tinggi district were still in the epidemic status and the situation in both villages was under control, with two cases of dengue detected in each village.
There has been no deaths from dengue so far in Perlis.
-- BERNAMA