Rate of repayment by TEKUN entrepreneurs increases

Last Update: 09/03/2019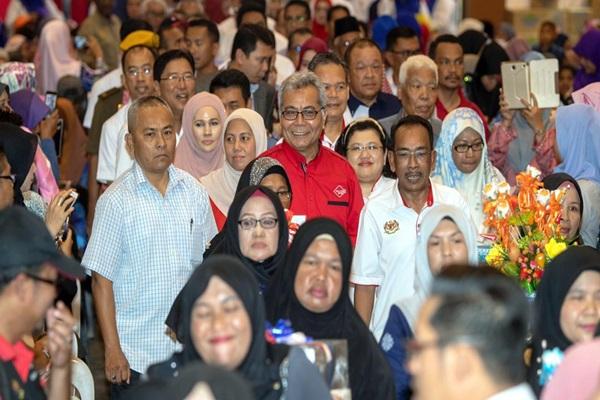 TANAH MERAH, March 9 (Bernama) -- The rate of repayment by entrepreneurs who took loans from the Tabung Ekonomi Kumpulan Usaha Niaga (TEKUN Nasional) increased after a new mechanism was introduced, said Minister of Entrepreneurial Development Datuk Seri Mohd Redzuan Md Yusof.
Without disclosing further details, Mohd Redzuan said among the measures introduced included monitoring entrepreneurs who had taken loans from the agency.
"Previously, we approved loans to entrepreneurs without monitoring the activities they were doing to the extent that the entrepreneurs had abused the loans given out for personal use such as buying motorcycles and so on.
"However, after Pakatan Harapan (PH) took over the administration, we monitored the developments of the entrepreneurs concerned from time to time. If we notice that they try to 'escape' (not carrying out business) we will call them and train them again," he said.
He disclosed this to reporters after officiating the TEKUN Entrepreneurs Carnival at the Kelantan State Level at the Sekolah Menengah Kebangsaan (SMK) Tanah Merah 1, here today.
Also present was TEKUN National Chairman Datuk Seri Mohamad Suparadi Md Noor.
Mohd Redzuan said Kelantan was ranked fifth in terms having the most number of borrowers but was ranked the first in terms of loan repayment in this country.
Earlier, he said the carnival which started last Thursday had succeeded to generate income of RM150,000 to 100 entrepreneurs and 78 food stall operators participating in the carnival.
-- BERNAMA