Kota Bharu IPG to be upgraded, focus on IndoChinese market - Maszlee

Last Update: 03/03/2019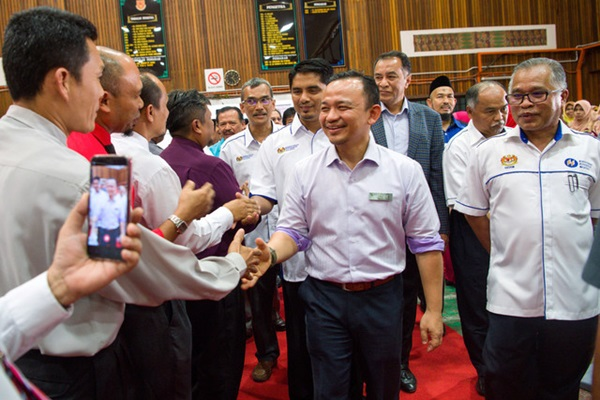 KOTA BHARU, March 3 (Bernama) -- The Kota Bharu Teachers' Educational Institute (IPG) in Pengkalan Chepa will be upgraded so that it could become a training centre for teachers in IndoChina.
Education Minister Dr Maszlee Malik said this was decided after the ministry reviewed the functions of the institute which was almost closed down by the previous government.
"We want to upgrade the quality of the Kota Bharu IPG and the in-service training in the near future. The Kota Bharu IPG is special because it has a niche in the international market, especially IndoChina, which would add economic value to Kelantan.
"At present, the Malay Studies Department in the Kota Bharu IPG is offering training (Bahasa Malaysia courses) to teachers from South Thailand," he told reporters after attending a function at the Kota Bharu IPG campus here today.
Also present was the Kota Bharu IPG director Hashim Deraman, chairman of Kelantan Pakatan Harapan (PH) Datuk Husam Musa and chairman of the Kelantan PH education bureau Datuk Kamaruddin Md Noor.
Earlier, in his speech, Maszlee said in line with the federal government's policy, educational activities could play their role in boosting the economy through 'edu-economy'.
"The Kota Bharu IPG can contribute expertise by carrying out studies, leading seminar programmes, and training teachers from overseas.
"Indirectly, it will make education a tourism product and become an important segment in boosting the economy as well as promoting Kelantan as a regional academic centre for excellence," he said.
On a separate development, in response to complaints, Maszlee said payment had been made for the monthly allowance of RM430 and traveling expenses of RM500 to all graduate teachers in IPGs throughout the country.
He also said the Education Ministry had also allocated RM30,000 to Sekolah Kebangsaan (SK) Beris Panchor for maintenance expenses, RM130,000 to SK Cantum for electrical wiring, RM479,000 to SK Sri Kemudi and RM463,000 to SK Pak Pura for roof repairs.
-- BERNAMA