Malaysia Kite Council, MPPG to help set up Kite Museum in Satun province

Last Update: 02/03/2019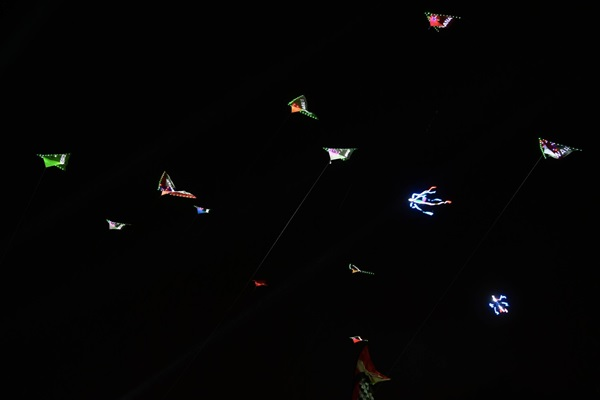 JOHOR BAHRU, March 2 (Bernama) -- The Malaysia Kite Council and the Pasir Gudang Municipal Council (MPPG) will collaborate with Satun Provincial Administration in Thailand to help set up the first Kite Museum in the country.
Malaysia Kite Council chairman Datuk A Rahim Nin said the agreement was achieved through a memorandum of understanding (MoU) signed between the MPPG and Satun Provincial Administration today.
"We have agreed to help realise Satun province's intention in setting up the museum and this is our first MoU agreement with them.
"We will give our full support as they have given their commitment in planning on the establishment of the kite museum," he told reporters after the MoU signing ceremony here today.
Also present were State Women Development and Tourism Committee chairman Liow Cai Tung, MPPG president Zainor Adani and Satun Provincial Administration chief executive officer Samrit Liangprasit.
Meanwhile, Liangprasit, through an interpreter said he would discuss with the Thai government as they have already selected a site for the set up of the museum in Satun.
"I was impressed when I first visited the Pasir Gudang Kite Museum and I wanted to establish one at Satun," he said.
Meanwhile Liow said the state government was confident that through the MoU more ideas could be explored for the upcoming Pasir Gudang World Kite Festival.
"Next year is Visit Johor Year and I hope the festival will continue to be a success and will be organised on a grander scale," she said.
The 24th Pasir Gudang World Kite Festival, which began last Wednesday saw the participation of 45 countries including new entries from Colombia, Bulgaria, Hungary and Venezuela.
The festival had been organised since 1995 by the Johor state government through MPPG with the cooperation of Johor Tourism Department, Malaysia Kite Council and Johor Kite Association.
-- BERNAMA