Tunku Puteri Johor launches 24th World Kite Festival

Last Update: 01/03/2019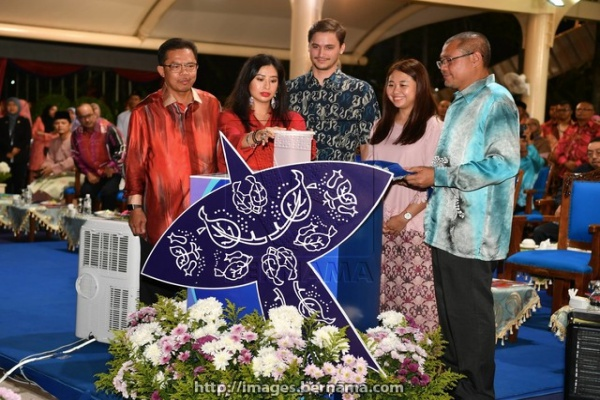 JOHOR BAHRU, March 1 (Bernama) -- Tunku Puteri Johor, Tunku Tun Aminah Sultan Ibrahim launched the Pasir Gudang World Kite Festival (FLLSPG) 2019 at Bukit Layang-Layang, near here, tonight.
The princess was accompanied to the event by her husband, Dennis Muhammad Abdullah.
Also present were Johor Women's Development and Tourism Committee chairman, Liow Cai Tung and State Secretary, Datuk Azmi Rohani.
In launching the festival, Tunku Tun Aminah performed the gimmick of shining a light on the FLLSPG replica.
The event was marked with a parade involving the international participants, a Wau Merak dance performance by the Johor Culture and Arts Department, and LED shows put up by Singapore and China's participating kite flyers.
The five-day festival from Feb 27 sees the participation of 45 countries including newcomers Colombia, Bulgaria, Hungary and Venezuela.
The 24th FLLSPG themed, 'Beauty of Culture', is organised by the Johor government through the Pasir Gudang Municipal Council in collaboration with Tourism Johor, Malaysian Kite Flyers Council and Johor Kite Flyers Association.
-- BERNAMA