Bus operators' performance to be evaluated before receiving ISBSF - Loke

Last Update: 01/03/2019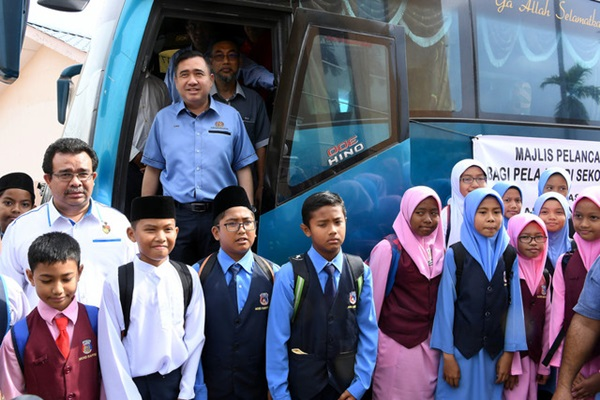 JELEBU, March 1 (Bernama) -- The performance of bus service operators will be evaluated before they are eligible for the interim stage bus support fund (ISBSF), said Transport Minister Anthony Loke Siew Fook.
He said currently 165 stage bus operators in the peninsula are receiving the ISBSF.
"Before we sign a contract with these companies, we will evaluate their service including whether the routes had been beneficial to the people and had provided solution to the transportation problems in the areas.
"We have to look into all these aspects before signing a new contract to ensure that this subsidy is fully utilised in helping the people," he told a press conference after launching the free bus service for students in Jelebu and Jempol districts here, today.
In the meantime, Loke said the ministry was settling the 2018 ISBSF claims submitted by the stage bus operators and the claims should be settled by end of this month.
Meanwhile, on the free bus service for students Loke said the service was a corporate social responsibility programme initiated by a private company which is also a ISBSF recipient.
"We commend the move taken by Gopi Travel & Tours company in helping to alleviate the burden of parents," he said adding that the service would be enjoyed by over 300 students who live along the routes which the bus had been plying in the districts..
However he said should the free bus service affect the income of school bus operators, the offer would be reviewed.
The routes for the free bus service will involve the journey between Simpang Pertang to Kuala Kelawang; Simpang Pertang to Batu Kikir and Simpang Pertang to Simpang Pelangai and only students in school uniforms would enjoy the free rides.
-- BERNAMA