Hot weather a boon for dried fish producers

Last Update: 28/02/2019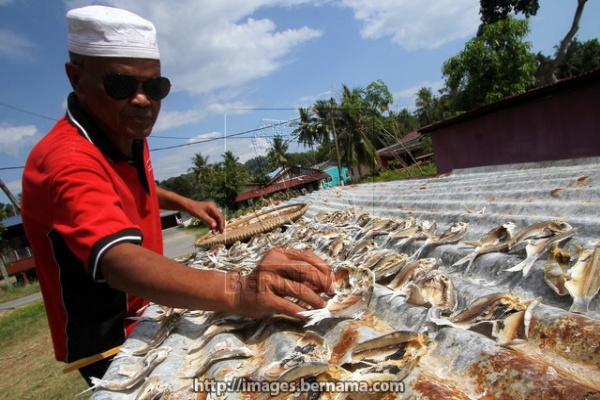 PORT DICKSON, Feb 28 (Bernama) -- The current hot weather is a blessing for dried fish producers like Zakaria Wahab, 61, who said fish dry rapidly now, taking just one day instead of two or three days.
"After I've arranged the fish outside for drying at 7am, I can take them in at 4pm or 5pm … (of course) I will make sure they are completely dry otherwise they will go mouldy in the packet.
"The heat is making the drying process a lot easier, but it also depends on the size and thickness of the fish. The sea catfish (ikan duri), for example, takes two days to dry, while fish like the shad (ikan selangat) only require a day," he told Bernama today.
Higher output for the producer who started his business six months ago, and whose stock is mainly bought up for wedding feasts (kenduri), also hinges on the amount of fish that is landed.
"If the tide is high, I can get up to 50kg of fish, which means I can churn out 100 packets of dry fish in a day. In the past three or four days, however, the catch has been small because the sea has been calm," he said.
As a result, he produces just 20 to 30 packets a day and it has made his income unpredictable.
Fisherman, Azmi A. Malek, 55, from the Kampung Telok fishing village, said even though it is hot, he still goes out to sea.
"Certainly it is extremely hot. I also find it difficult to sleep at night because my face is still warm, so I need to dab my face with a wet towel to bring down the temperature.
"But it hasn't affected my daily income. However, I need to take care of myself and drink a lot of water," he said.
-- BERNAMA