Crop yields not affected by hot spell

Last Update: 28/02/2019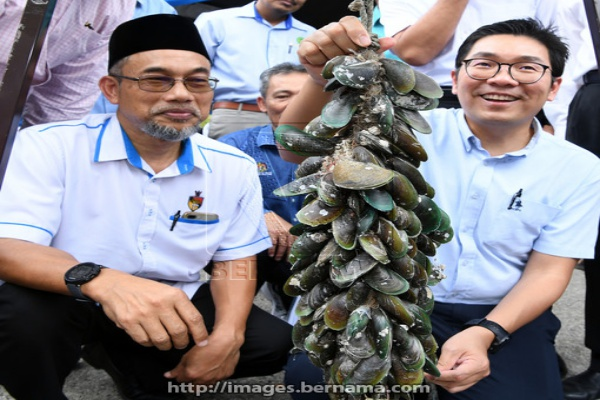 PORT DICKSON, Feb 28 (Bernama) -- The Agriculture and Agro-based Industry Ministry has so far not received any report of crop yields being affected by the hot and dry weather that has currently hit the nation, said its Deputy Minister Sim Tze Tzin.
"Therefore, water resources are very important and require the cooperation of all parties, for example, if we manage the water resources well, we can cultivate paddy throughout the year.
"The ministry through its Agricultural Drainage and Irrigation division has provided an effective irrigation schedule for farmers to avoid water shortages during dry spell season, but this will only work if all farmers follow the schedule, he told reporters after a working visit to Port Dickson today.
Also present was state Agriculture and Agro-based Industry chairman, Bakri Sawir.
According to a statement from the Malaysian Meteorological Department (MetMalaysia) recently, the hot spell that has hit the western part of the peninsula and Sabah is expected to continue until the end of March.
Elaborating, Sim gave the example of Australia, the country had been hit by drought for the past 10 years and faced severe water problems
He said in order to tackle the problem, the Australian government had to make water rations using scientific methods.
Through scientific methods, and awareness of saving water including water rations to farmers, the country ultimately did not issue irrigation allocation, they only needed to manage the existing water resources well, so they could go through 10 years of drought without problems.
"In fact, the country's agricultural production remains unaffected. This is what we should learn - to manage water properly. Water is plentiful in Malaysia despite the hot weather, but we need to manage water better, especially in the agricultural sector," he said.
Sim had earlier visited the Fisheries Development Board (LKIM) Fishermen Pengkalan jetty as well as poultry and pigs farming zones in Bukit Pelandok and the 'Kupang Panggar' (mussels breeding) project in Kampung Telok, Pasir Panjang near here.
-- BERNAMA