Bukit Broga - a special gem in Semenyih

Last Update: 28/02/2019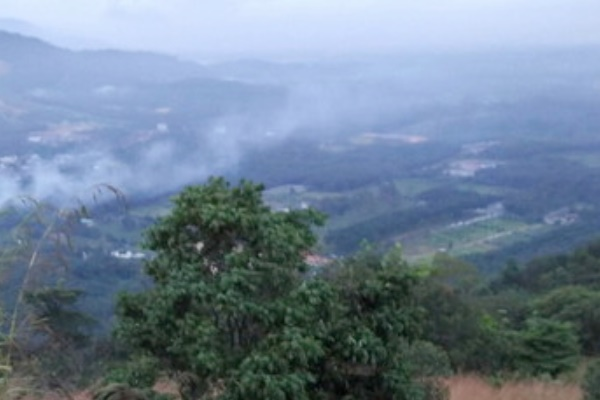 By Balqis Jamaludin
SEMENYIH, Feb 28 (Bernama) – Bukit Broga , which is about an hour drive from Kuala Lumpur, is a popular location for trekkers and recreation area for family picnics, especially on weekends.
Located near Semenyih town, Bukit Broga has three peaks, with the highest at about 400 metres above sea level, making it a popular destination for trekking.
In 2017, Bukit Broga, under the jurisdiction of the Kajang Municipal Council, was gazetted by the Selangor government as a recreation area under Section 62 of the National Land Code.
For first time climbers, the trek up Bukit Broga may be arduous, but for those who are used to trekking, Bukit Broga is among the easiest to capture.
Hill climbing enthusuiats, Izyan Hanim Ibrahim, 25, said the shape of Bukit Broga and its gentle slope make it easy for climbers, including first timers, to reach the peak.
"There are safety rope along the trek path. So, everybody can climb Bukit Broga," she said , adding that she had climbed the hill a few times, and on weekends, it would take longer to reach the peak as there were many many climbers.
She was met by Bernama at Bukit Broga here.
The view from the peak of the hill is breathtaking, especially during sunrise, that some people are willing to begin their climb as early as 4 am for that.
Muhammad Faqih Ahmad, 23, said what thrilled him most when climbing Bukit Broga was to reach the peak and cook instant noodle using backpacking stove.
"After getting down the hill, we will swim and bathe at the waterfall at Sungai Gabai , about 40 km from here (Bukit Broga)," he added.
Zubaidah Iberahim, 31, who have climbed Bukit Broga three times, said she was disappointed with the attitude of some climbers for leaving their rubbish on the hill.
"When you reach the peak, at all the three peaks, they are rubbish everywhere, like empty bottles," she said.
A committee member of a welfare club, PB Hope, Zulhairi Adli Amran, said the RM1 fee per person imposed on climbers was reasonable for maintenance of the public facilities there.
"The condition at Bukit Broga is better now as there are facilities, like toilets and parking area, and also the trek path, which made is easy for climbers," he added.
Zulhairi said PB Hope carried out charity projects at Bukit Broga, which included tree re-planting, as well as organise hill climbing programme for children with autism.
Suhaidy Zakariya, 45, who has vast experience in hill and mountain climbing, shared some tips, especially for new climbers.
"Bring a litre of water with you..sweet drinks, for energy, and also eat before you climb," he said.
Suhaidy said he had reached the peak of several mountains in the country, including Mount Kinabalu in Sabah and Mount Tahan in Pahang.
-- BERNAMA