Bernama, RTM remain relevant and important as government's mouthpieces

Last Update: 28/02/2019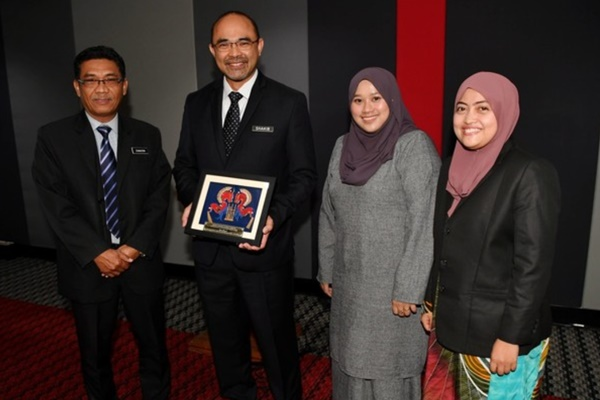 JOHOR  BAHRU, Feb 28 (Bernama) -- Departments under the Ministry of Communications and Multimedia (KKMM) have not only remained relevant as the government's mouthpieces, but also as the agents of inculcating unity among the multi-racial people in the country, said KKMM Deputy Secretary-General (Policy) Shahkib Ahmad Shakir said.
He said departments like the Radio Televisyen Malaysia (RTM) and the Malaysian National News Agency  (Bernama) were important and critical in ensuring that the people would be able to get accurate information about various topics, including hot issues that could cause racial disharmony.
"This what makes them different from other media because RTM, Bernama and other agencies under the KKMM are the mouthpieces for the government and that is their main role that we cannot change," he told reporters after visiting Johor RTM in Jalan Ayer Molek here today.
Also present were Johor Information Department director Zainudin Ismail, Johor Bernama Bureau chief Nor Baizura Basri and RTM Current Affairs News Bureau chief Zahrinul Aini Sumery.
In another development, Shakib said the need for civil servants under the KKMM should be reviewed in line with the current technology development.
"One way is by reviewing the definition of civil servant or looking into positions that we can do away with.
"For example, we are now using social media more and more as the medium of communication and it has become a trend, hence reducing the printing press operation, which one day might be replaced by the use of latest technology. This is something we can look into," he added.
-- BERNAMA