Rukun Tetangga a catalyst for unity and community well-being

Last Update: 26/02/2019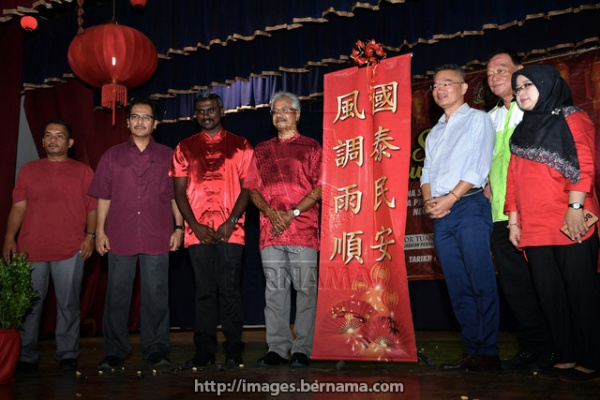 ALOR GAJAH, Feb 26 (Bernama) -- Rukun Tetangga sectors need to be continuously active as they are agents for unity and community well-being, says Minister in the Prime Minister's Department, P. Waytha Moorthy.
He said promoting the Rukun Tetangga was also in line with the government's aspiration outlined in the Pakatan Harapan manifesto, which was to uphold the family institution and foster neighbourliness.
"Members of Rukun Tetangga are from different races and it is the centre for various community activities.
"In Melaka, there are 243 Rukun Tetangga sectors and on the average, 2,000 community activities are held at the grassroots level," he said at a Chinese New Year do held in conjunction with the state-level World Harmony Week celebration, tonight.
Waytha Moorthy said the programmes organised by Rukun Tetangga sectors included welfare, economic, educational, health and environmental awareness activities, and sports events which were voluntarily carried out.
On tonight's programme, he said it was in celebration of harmony among the world's adherents of different religions with 'Love God, Love Thy Neighbour' as this year's theme.
He said all individuals needed one another in going through their daily lives and the government was always working at uniting the community for racial harmony to prevail.
-- BERNAMA