Health Ministry forks out RM500,000 a month for haemodialysis treatment of 274 patients

Last Update: 22/02/2019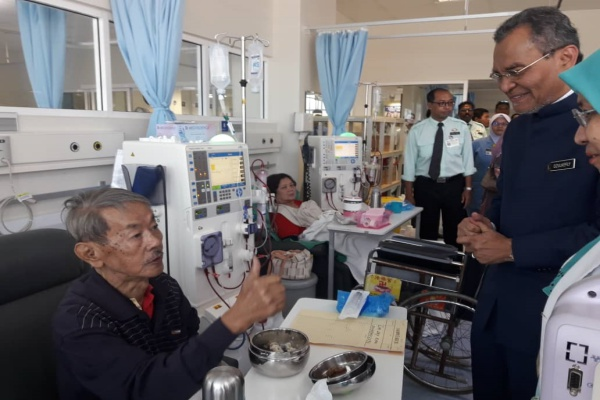 SEREMBAN, Feb 22 (Bernama) -- The Health Ministry has to fork out RM500,000 every month for haemodialysis treatment of 274 patients following the closure of Mawar Medical Centre (MMC), said its minister, Datuk Seri Dr Dzulkefly Ahmad.
He said 138 of the patients received the treatment at government hospitals,namely Tuanku Jaafar Hospital, Tuanku Ampuan Najihah Hospital, Port Dickson Hospital, Tampin, Hospital, Jempol Hospital, Jelebu Hospital and Kajang Hospital in Selangor.
The remaining 136 patients received their haemodialysis treatment at private hospitals in the state, he told a media conference after a working visit to the DaVita Dialysis Centre and Tuanku Jaafar Hospital Day Care Centre here today.
Also present were Negeri Sembilan Health, Environment, Communications and Consumerism Committee chairman S. Veerapan and State Health Director Dr. Zainudin Mohd Ali.
In another development, Dr Dzulkefly said work on the Rembau Hospital project would be ready in June.
The project, which was scheduled for completion this month, is delayed and the contractor has been fined RM17,535 a day because of that, he said, adding that the work progress of the hospital was now 98 per cent.
Work on the Rembau Hospital, costing RM96 million, started in September 2013.
-- BERNAMA