No need to refer to DAP CEC in lodging report with MACC - Ong

Last Update: 21/02/2019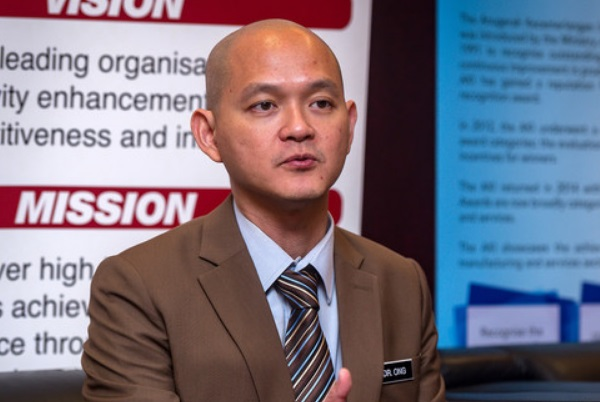 IPOH, Feb 21 (Bernama) -- DAP leaders and members are not obliged to go through the party's Central Executive Council (CEC) before lodging any report with the Malaysian Anti-Corruption Commission (MACC).
The party's assistant director for political education, Dr Ong Kian Ming said there was no mechanism where any DAP leader or member who wished to make a report with the MACC had to refer to the CEC.
"As far as DAP is concerned, it was not sanctioned by the CEC. The action was taken by Thomas (Thomas Su Keong Siong) himself. We are aware that he has lodged the report.
"We will discuss this matter and other related matters at our CEC meeting this March 7," he said at a press conference after launching the 'Government's Role In Paving The Way For Industry 4WRD' seminar, here, today.
Ong was referring to a report to the MACC made by Su, who is Kampar Member of Parliament, on Feb 11 on the approval for a permit given to a company for a 400-hectare forest plantation development project at two locations in the state.
Su said there were some doubts over how a five-month-old company could get approval for a development project in the two locations in the Kledang Saiong Forest Reserve and Bukit Kinta Forest Reserve in the Kinta-Manjung district.
When asked by reporters whether Su's action was relevant since he was against the state government, Ong who is also Bangi Member of Parliament, said Su's action was compelled by his own understanding of the issue.
"Whether it is against the spirit of Pakatan Harapan (PH) or not, I think it is important for us to be working together for common goals which include making sure everything is done in a transparent manner," he said.
-- BERNAMA