All information on VSP will be studied - KL police chief

Last Update: 21/02/2019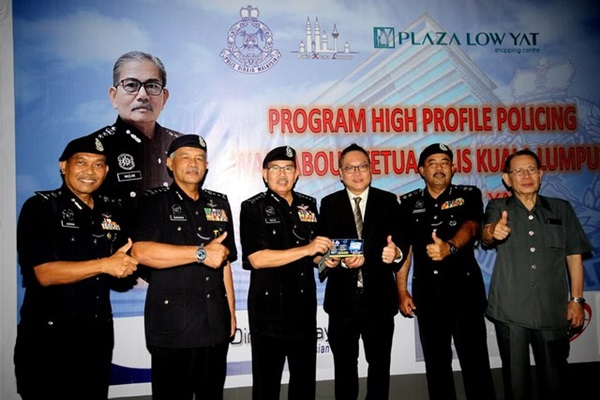 KUALA LUMPUR, Feb 20 (Bernama) -- All information connected to crime provided by the public through the Volunteer Smartphone Patrol (VSP) will be studied and action taken.
Kuala Lumpur Police Chief Datuk Seri Mazlan Lazim said he himself will study the information provided through the VSP application before further action is taken by the police.
"Police get a lot of information, including in connection to drugs and accidents, through the VSP application, and this is a good development.
"As such, members of the public are urged to register on the VSP application to help the police fight any type of crime," he told reporters after attending a High Profile Policing programmed held at the Low Yat Plaza here today.
Mazlan said last year, 163,000 smartphone users registered with the VSP application in Kuala Lumpur in a move to help police fight crime.
Meanwhile, Mazlan also urged the public to immediately report any criminal activity to the authorities.
"Do not take photos first, but report the matter to the police for us to take action.
"Police will arrive at the scene quickly, in about 15 minutes," he said.
On the incidence of criminal cases in Low Yat Plaza, he said there had been a drop in numbers, to 24 per cent, or 19 cases last year compared to 25 the year before.
-- BERNAMA